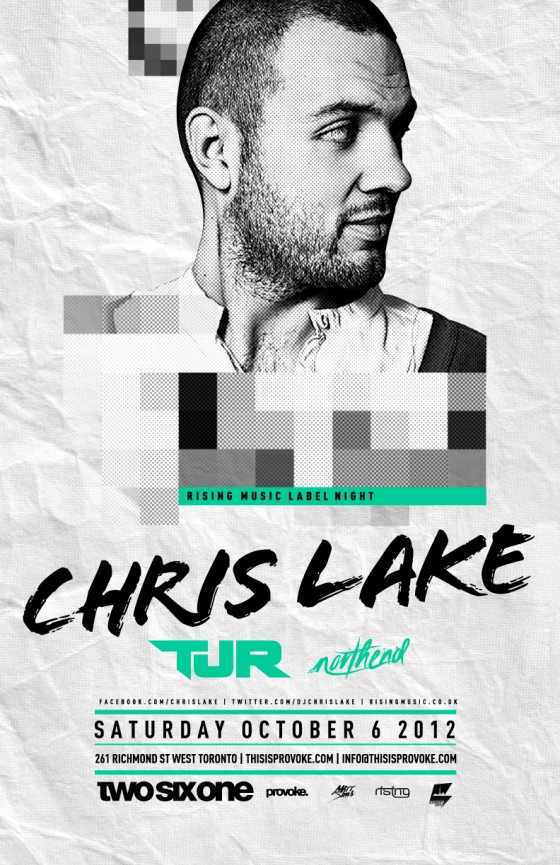 This Saturday in Toronto, Chris Lake, TJR, and Northend will take over Toronto on their five date Ontario tour.
I am extremely proud to announce that in partnership with Provoke, SalaciousSound is giving away Ten VIP Passes to see the show, a table, and a bottle of Grey Goose to enjoy with your friends!
You can enter below – we're using a system called Punchtab. In short, there are several actions you can take to receive one chance to win, including additional entries for each time a friend enters after sharing it.
Obviously, we want to get the word out about this event, so we are trying to incentivize sharing the news with your friends by increasing your odds of winning by doing so.
The winner will be announced on our facebook fan page on shortly after the contest closes, at 6pm Friday!
If you have any questions, please leave them in the comments below!