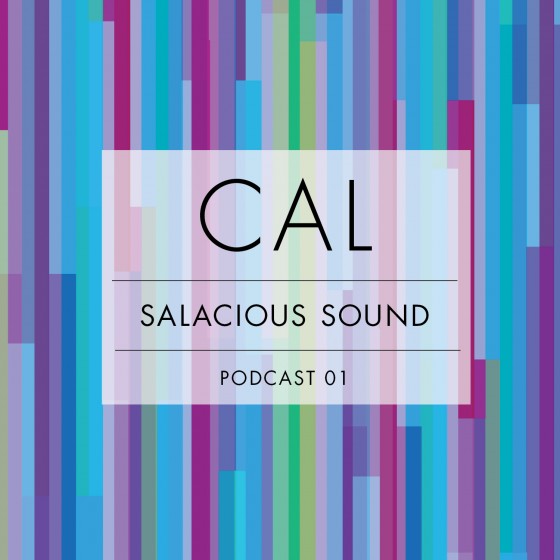 Subscribe to the SalaciousSound Podcast in iTunes
A lot has changed on Salacious over the last few months. First and foremost, the team here is the strongest it has ever been. Thanks to them, every week we've been able to publish features I could only have dreamt about when I first started this site in late 2008, with a quality I never expected to attain back in those days.
It has always been my dream to do broadcast – one of my explicit long term goals when I started this site was to do a regular broadcast.
So it is no overstatement to say the relaunch of our SalaciousSound Podcast is a big moment for me, as it is a realization of my goals as a publisher and curator.
The mandate of our Podcast is simple: to curate mixes from talented under and above ground producers and DJs from around the world, with a focusing on highlighting emergent sounds and genres.
In just the next four weeks we will bring you a selection of mixes from artists highlighting music across the electronic and dance music spectrum, from techno to uk bass.
And so, to everyone working hard here with me, and especially to all of our loyal fans out there, I want to say thank you so much for getting us to where we are.
SalaciousSound Podcast – Episode 001 – Cal
Tracklist:
Flosstradamus – Lana's Theme
Sleigh Bells – Demons (Diplo Remix)
Iggy Azalea – My World
Baauer – Harlem Shake
ETC! ETC! x Brillz x Diplo – Bueller ft. Whiskey Pete
The Flexican & FS Green – Bumaye (Wessel S Edit)
Diplo ft Nicky Da B – Express Yourself
Kanye West – Mercy
Kanye West – Mercy (RL Grime & Salva Remix)
Kill the Noise – The Roots (Brillz Remix)
Mayhem x Antiserum – Brick Squad Anthem
UZ – Trap Shit v7
RL Grime – Trap on Acid
DJ Sliink – Everyday
Bosstone – Lean (DJ Sliink Remix)
Bridy Nam Nam – Goin' In (Skrillex Goin' Down Mix)
Major Lazer – Original Don (Flosstradamus Remix)
UZ x CRNKN – Booty 2 the Ground
David Heartbreak – Pretty Hooligans
Damn Kids – Kavoda