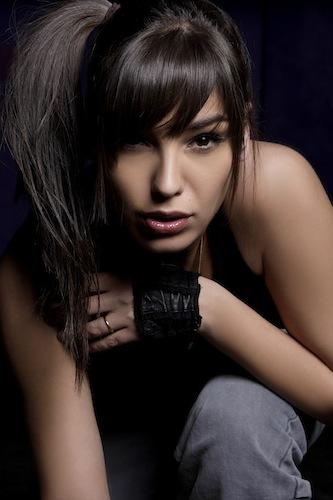 Dang this girl is hot! Introducing the talented up-and-coming DJ/Producer Simina Grigoriu. She has been blowing up the European club scene and her debut album will continue generating heat as Simina begins her "Exit City" album tour across Europe.
Simina Grigoriu recently married German techno superstar Paul Kalkbrenner (you may remember him from the "Berlin Calling" soundtrack) and is scheduled as the opening act for his PK Tour. Although the talented duo have been be blasting beats together on-stage, Kalkbrenner's input on Simina's new album was rather minimal. Written and produced exclusively by Simina, "Exit City" was most greatly influenced by her experiences traveling. Born in Romania, raised in Toronto, and currently living in Berlin, Simina recorded various field samples from "little parts of cities" in order to contribute to the minimal-tech sound of "Exit City."
Simina, also known as DJane, believes that music has always been a part of her life. She started playing the piano and violin when she was 9 years old and although she gave up instruments at the age of 14, she continued to be involved in the world in music. An old-school raver during the '90s, Simina immersed herself in Toronto's underground nightlife and soon began throwing techno parties. After watching other DJs perform, Simina eventually bought her own equipment and started teaching herself how to DJ. She finally began to take herself seriously as an artist once she arrived in Berlin. Already having started to work on her second album, Simina continues to be influenced by different artists, such as Format B, Pan-Pot, Extrawelt, Jeff Mills, Adam Beyes, and Swiss DJ Sonja Moonear.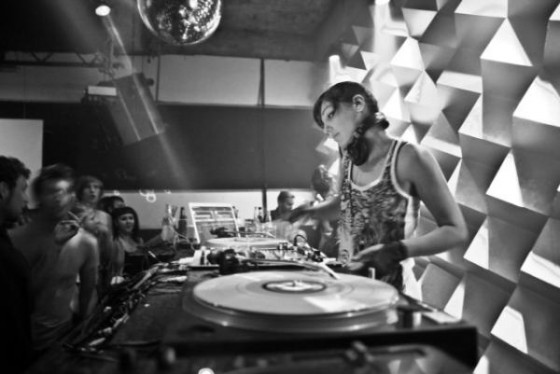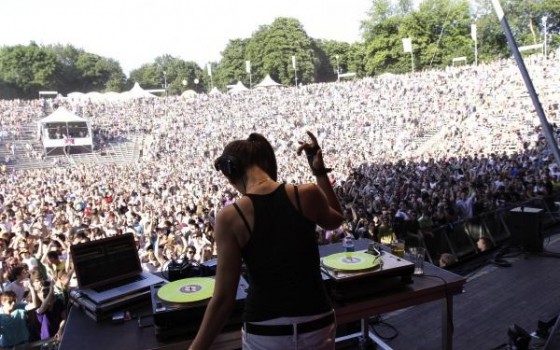 "Exit City" is scheduled to have at least 3 remix EPs, which will be released in upcoming months. The artists are still unannounced.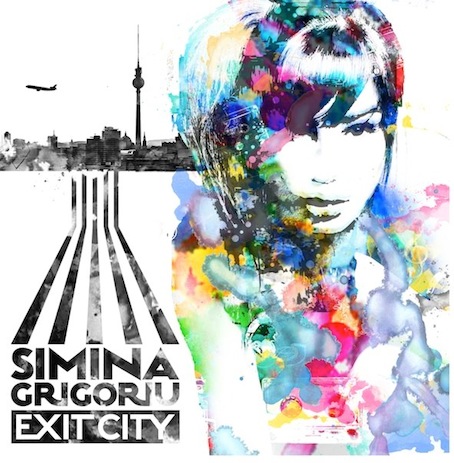 Tracklist:
1. Bambi Eyes
2. Wildfire feat. MAMA
3. Honey Bear feat. Daniel Grigoriu
4. Shapeshifter
5. Acid Wash
6. Exit City
7. Luminitza
8. Rougeware
9. Lomi Lomi
10.Kokopelli feat. MAMA
Listen to the 10-minute "Exit City" album sampler:

Simina Grigoriu- Honey Bear (Featuring Daniel Grigoriu)

Check out more of Simina's minimal-tech-house sound!
Actually, wait. Rewind. I get the feeling that Simina isn't a big fan of sub-genre or sub-sub-genre labeling. From her official website: "Talking about music is like dancing about architecture."- Frank Zappa. Great quote!
note to self: must work on my architecture dance…

Simina Grigoriu-Boondocks

Patrizio Mattei & Danny Omich – Marlena Look (Simina Grigoriu Remix)

Simina Grigoriu- Mukluks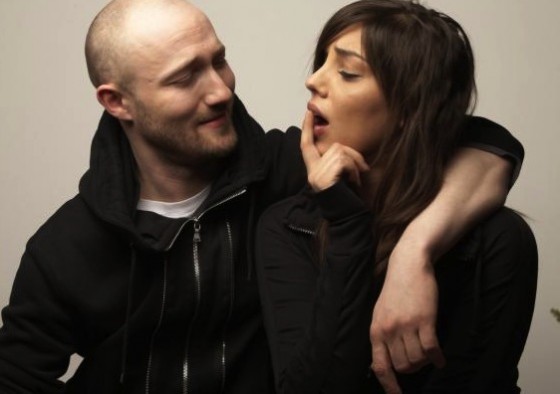 Simina + hubby Paul Kalkbrenner = Power Couple. Apparently they tried to keep their wedding relatively low-key but I'll bet you 10 bucks that their bachelor/ette parties were outta Kontrol 😉
Paul Kalkbrenner's BCC Radio1 Essential Mix from 2011:

Footage from Simina's opening act @ the PK tour in Munich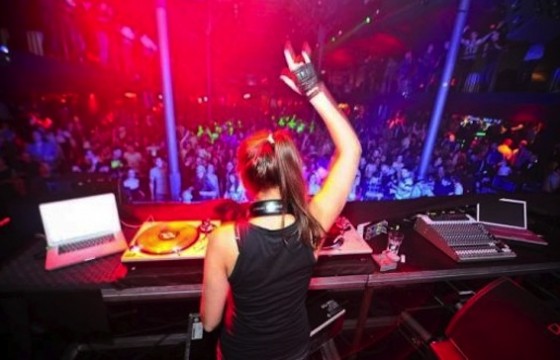 Expect big things from Simina! She's just getting warmed up.