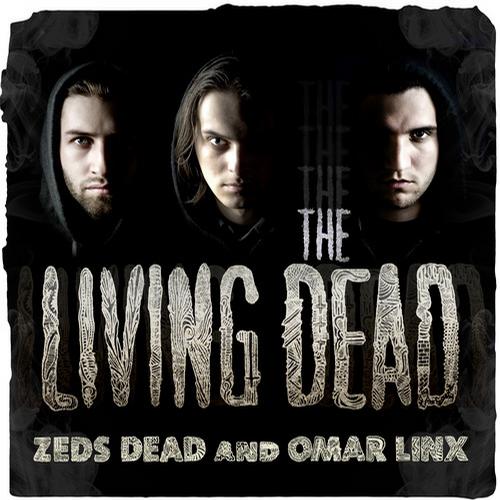 Zeds Dead seem to be one of the hardest working groups in the world of EDM. At the start of the year they released 'Adrenaline', a four song EP screaming with energy and great vibes. Soon after came the 'Victor' mixtape, a collaboration with Omar LinX that featured new and reimagined tracks, which was released for free. During all this they have been touring like madmen, playing big festivals such as Ultra and EDC. Now they are back with a brand new EP featuring their good friend Omar again.
The results on this EP are great. This EP stands out with its sound design and smooth transitions. Omar has a distinct voice and feels at home here. He glides effortlessly through each verse and has you hooked with his rugged voice. On the production side this EP stands out a lot. While Zeds Dead have always had great production, this EP is an upgrade to their already kick ass sound. Both artists do a great job at blurring the line between genres even more.
Crank

Crank is a straight up banger. The energy found on this track is intense and carries throughout the entire song. Although Omar only has a few verses, they have weight to them. His harsh voice compliments the synths that bombard the listener. The sound design on this track feels like something Alvin Risk would produce. The synths are high pitched and screech with every note played. This style seems to be a "fad" in EDM at the moment and I love it.
Take a Chance

'Take a Chance' is a prime example of how to do a collaboration correctly. Both artists fuse their styles here with great results. Zeds Dead's bass is mellow and refined while Omar raps over it. I hope more Hip-Hop tracks use this style in the future. It may be a little repetitive but its got enough character to make up for it. After a few listens I found myself rapping along with  Omar and discovering something new about the track I like.
The Living Dead

The title track doesn't change the pace, its another banger! The entire song has a horror movie vibe to it, which is something that isn't scene a lot in EDM. Omar only has one verse here but it shines. The overall feel is more relaxed while keeping much of the intensity of the previous tracks intact.
Cowboy

'Cowboy' features Omar being a little more sentimental in his lyrics. This being the most unique track on the EP, fusing metal guitars with some heavy wobbles. I loved this track!
Zeds Dead are experimenting and the results are great. This is a step in the right direction in terms of fusing genres together. Each track is a banger, Zed has killed it once again. I just can't wait to see this sound and style mature. Both artists are great and the future looks bright for both.