The imminent Bloc Weekend has managed to bring together a vast swathe of electronic music's current and historic pioneers. Orbital, Gary Numan and Steve Reich were chosen by the organisers for their immense influence over much of contemporary dance music, while headliners Amon Tobin and Flying Lotus lead the younger generation of innovators.
The Bloc organisers are consciously bridging generations of electronic music artists to give the audience a very special experience – an inherently challenging thing to achieve given electronic dance music's relative youth.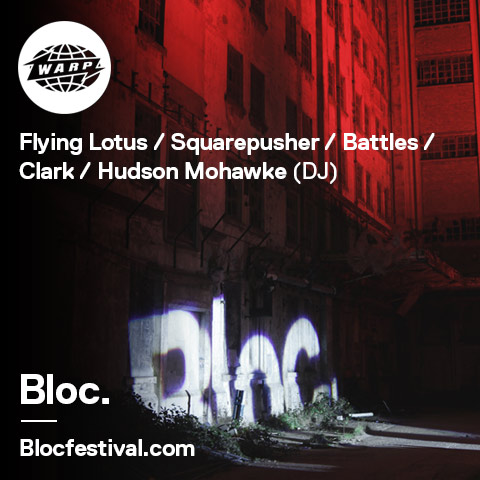 But there is another thread to this incredibly diverse lineup that will come as no surprise to some: The proportion of artists who call Warp records home.
WARP (We Are Reasonable People) has consistently made electronic music history over the last twenty years.
"When we first started, the only thing we wanted to do was put records out that absolutely killed dancefloors… in a positive way."
From the founder's humble goal arose a record label that was to become home to some of the most prodigious musical talent of the last twenty years, in other words, some of the most prodigious talent in the history of electronic music.
It all began in Sheffield, UK in 1989 off the back of a successful record shop and a thriving club scene. On the dawn of recession the "Republic of South Yorkshire's" music scene was buzzing. Madchester was dying and Sheffield had taken on the rave revolution.
Warp's worldwide reputation was sealed with the release of the Artificial Intelligence album series, which introduced, among others, Richard D. James (aka Aphex Twin, Polygon Window, AFX) to a wider public in 1993. This marked the age of reclusive, challenging artists like Aphex Twin, Autechre and Squarepusher who still define the label to this day.
Squarepusher will be tearing it up at Bloc on the Saturday night.
"I've started thinking about pure electronic music again, something very melodic, very aggressive." You don't say… Mr. Jenkins.
At Bloc Weekend, Squarepusher's brother Andy Jenkins will also be doing his cracked Ceephax Acid Crew thing on a fun fair (Ceephax Acid Waltzers, below) in case raving on a Soviet-era German fishing boat isn't enough of a head mash for you.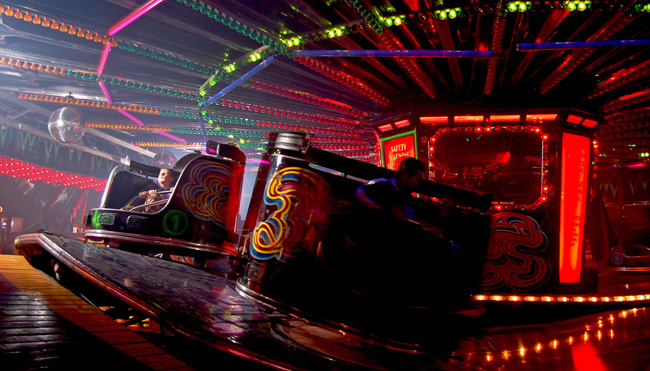 By the late 90s it was no longer possible to talk of a Warp 'sound', but their devotion to boundary pushing music, whatever the style, has remained unparalleled in the music industry.
Flying Lotus's masterpiece L.A. was a revolution for instrumental hip hop, while the singular Battles have extended the creative landscape of a 'rock' band with their uber-technical melange of live instrumental, electronic and minimal sounds. We have already written about Clark – one of the finest producers around – on these pages. They are all playing on the Saturday night at Bloc.
A current favorite of Salacious Sound, Hudmo himself is one of the label's newer signings. We're particularly excited that he is returning to his roots by performing a DJ set. Here's a taster of what to expect.
Never a label to rest on its laurels, in 2004 Warp launched Bleep, an online digital music store notable for the absence of tracks containing digital rights management (DRM), unlike iTunes. The Bleep Showcase at Bloc will see sets from Jacques Greene (introduced on Salacious earlier this month), Levon Vincent, Tikiman with Scion, L Vis 1990 b2b Bok Bok, and Illum Sphere.
The venue for the Bleep Showcase? A 20,000 tonne fishing vessel…