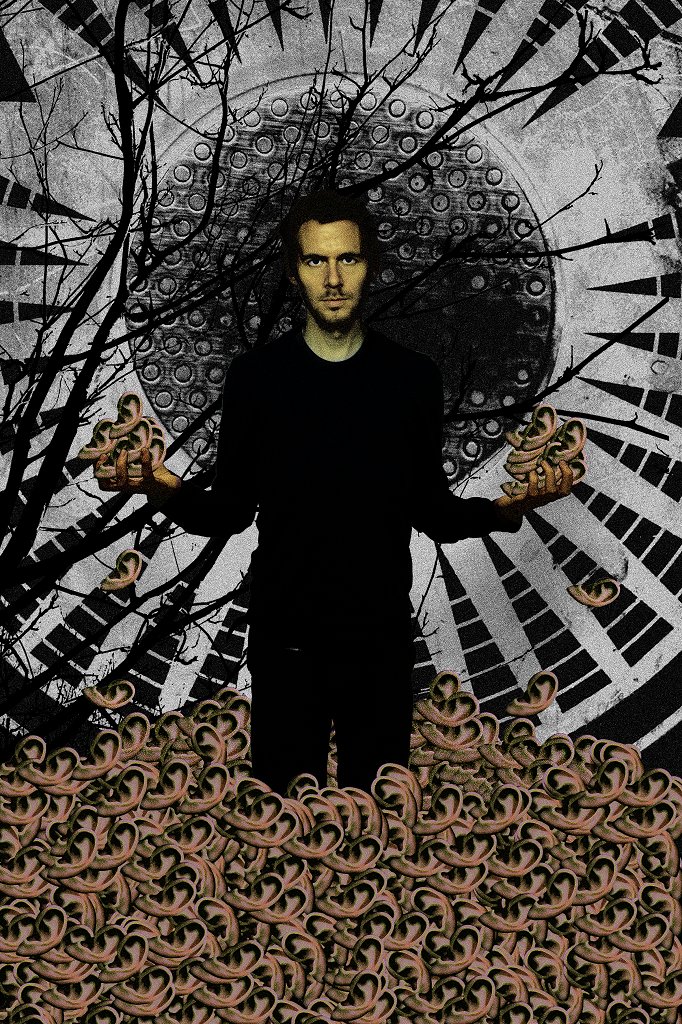 Chris Clark is one part of an incredible lineup for this year's Bloc Weekend, which we will be previewing and covering in detail over the weeks to come.
Never has an artist so sublimely combined something akin to the melodic schizophrenia of bebop, the fuck-shit-up of metal and some nasty 8-bit glitch. And that is just the tip of the iceberg. Add the occasional piano and some ambient noise in to the mix and you might come close to describing the palette of sound that is Chris Clark's weapon of choice.
His is a music that makes some people mosh (seen it) while others want to get stoned next to a pair of quality speakers in a darkened room (ahem).
And yet, Clark – like so many of his legendary label-mates at Warp records (Autechre, Nightmares On Wax, Flying Lotus) – started life as a hip hop amateur. His love of this particular musical cannon goes some way to explaining – if not describing – the eclecticism of his music, which has again taken a genre-busting turn in his most recent album, Iradelphic (Oh yes, he's also fully embraced that Warp tradition of making up words).
But let's not get hung up on where he belongs in a record store because whatever his music is, it's damn tasty and always full of surprises. Here is a strutting track from his noisiest and most aggressive album to date: Turning Dragon.
Yup, he likes to interpose those brutal four-to-the-floor beats with a few 5s and 7s to keep you on your toes. Over the last few years Clark has been refining a lilting wonky swing similar to Hudson Mohawke at Numbers – but without the latter's sugary sweet 80s synths and (delightfully) flabby bass drums: Hudmo is girls with pig tails chewing bubblegum, Clark is generally more dystopian-cyber-being chewing your ears off. Nevertheless, Iradelphic is certainly a more mellow record than might be expected given his previous output. He even ventures the occasional Enya-like moment these days: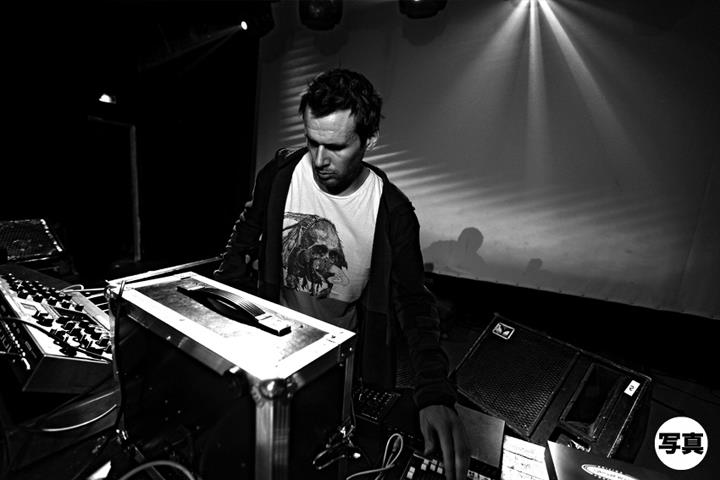 I'm not a fan of imbuing music with the personality quirks of its creator – it all too often becomes a lazy affectation – but the fact Chris Clark has openly said that making music is largely responsible for keeping him mentally sane is apparent. Today, his beats and melodies seem to defy something darker brewing beneath the surface. This nuance has crystallized with the more poppy sound of the new album. The addition of female vocals turns the core tracks of the album into a warmer, more inviting experience than his earlier output, without completely taming the ferocity of the past. The vocal duets Clark sings with Martina Topley-Bird are curiously nostalgic laments that sit on top something all together more sinister: Fred and Ginger brought kicking and screaming in to the world of Chris Clark.
For all its intensity there is a fragile beauty in Iradelphic; that same aesthetic magic that forlorn industrial landscapes possess. There is no better place to experience such music than a hollowed out victorian mega-mill in a former wasteland…  Millennium Mills is dark, satanic, and ripe for a slightly twisted but epic party. Here it is in 1934.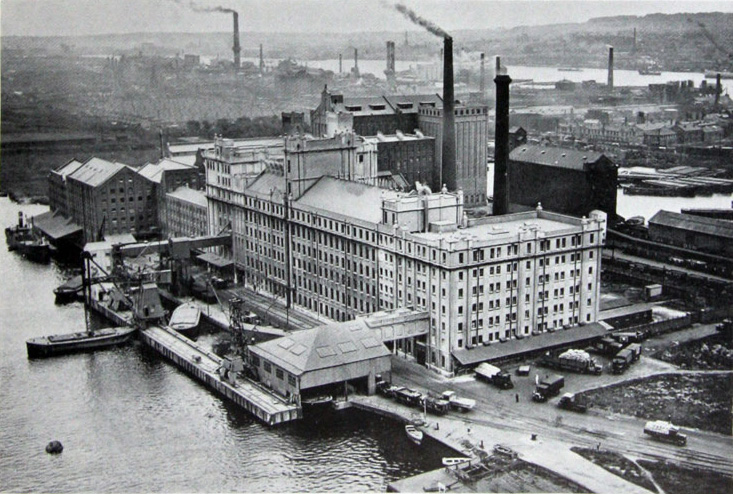 We will have more info on the spectacular festival going on there in mid-July nearer the time. If you're in London on the 6th or 7th July then check it out here.
In case you're not convinced that this is music to make you dance, try this Chicago-inspired mini-mix for size.
For all his eclecticism, Clark knows how to hit it hard on the dance floor.
Phrenic Mix Tracklisting.
Clark – Dulceria Remix
Neil Landstrumm – Index Revisited
Cajmere – Only 4 U (Instrumental Edit)
DJ Hyperactive – Teeter-Totter
Thomas Kroner – Woodcarver
Surgeon – 9 Hours Into The Future
Actress – Let's Fly
Paris Mitchell – Ghetto Shout (Clark Edit)
Waxmaster Maurice – Tha Wop
Dorian Concept – Trilingual Sex Experience
Bernard Purdie – Disco Beat
Clark – Dirty Pixie
Clark – Untitled