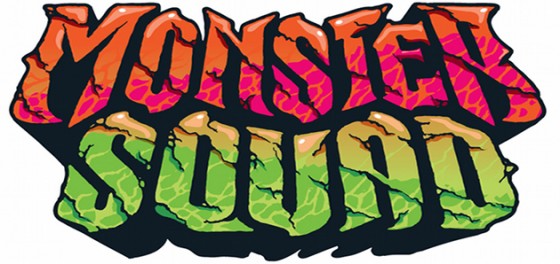 Last year when I met Code-D, one of the minds behind TADT, in person for the first time I was pretty elated. Â Code-D lives in a pretty stimulating area of NYC – Williamsburg, Brooklyn. Â I can only imagine the opportunities he's had there as an artist, and in the wider city, as he has spent the last couple years playing out, collaborating in the studio, and more recently being spotted at WMC. Â I have to say, when he told me about a project I hadn't heard of yet – Monster Squad – I couldn't help but chuckle a bit when he uttered the words Raverap. Â Fast forward to 15 minutes ago: I get it now. Â This shit is real, and it is serious. Â Some of it, like the track 'I Get High', is so smooth that there is no question in my mind what underground sound is going to be appearing in the popular forefront of music this year. Â Others, like the Monster Squad Reflip of 'My Boo', are likely candidates for Kanye West's next source of inspiration.
Here are a few fun words the guys from Monster Squad have to share with you about their project.
In the wake of a new decade comes the panic of sonic doom – have no fear – Monster Squad is here! Clobbering with slime from the streets of New York and climbing stealthily through the smog of LA, this bicoastal supergroup is building an arsenal of unstoppable sound!

Reimagined by DJ/Producer Code-D of The American Dream Team (TADT) alongside 3 MCs and lyrical slayers Whiskey Pete, Andre Parnell and Jae Stylus, Monster Squad is heavy collaboration of serious exoskeletal tech-tonic attitude. Genre bending of Raverap, Hip-hop, Electro, Mutant-house and a whole lota Bass, their sonic superpowers will punch pound for pound, ears, body and dome.

Can you keep up? This music movement "Monster Squad" is calling all earthlings, robots and zombies to test their seismic rhythms – watch out for head banging tracks like "Make Me Lose it" and "As The World Turns" while the squads power wreaks havoc on the Underground unleashing high voltage madness to your stereo.
Can't wait guys. Keep up the good work – this shit is MONSTROUSLY good.
[audio:The American Dream Team – My Boo (Monster Squad Reflip).mp3,Monster Squad – I Get High Dirty (Radio Edit).mp3,Crookers and Black Noise vs. Monster Squad – Monster Business Bootleg.mp3]