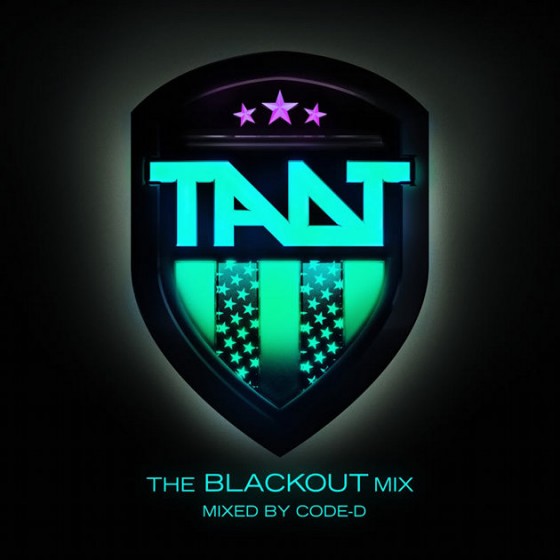 The American Dream Team, or TADT for those who are in to brevity, are at it again. Â TADT rolled hard at WMC this last week, and has decided to share the latest and greatest with us in their new Blackout Mix. Â It's self described as a "ghetto-discotek mix full of exclusives and unreleased tracks in house music from heavy-hitting International talent to local staples". Â SalaciousSound has confirmed this to be an accurate description. Â It's at the bottom of the post with a full tracklist.
TADT has had big things coming for a long time, and this year I'm looking forward to seeing them realize their potential.
Also in from TADT is a very special treat – a fresh new remix of English house duo N-Joi's track Anthem, which was a hugely popular house track in the early 90s. Â You can thank them by visiting their twitter!
[audio:N-Joi – Anthem (TADT Remix).mp3]
And here's their latest.. the Blackout Mix!
[audio:The American Dream Team – Blackout Mix.mp3]
1. The Blackout Mix Intro
2. Niels Van Gogh vs Emilio Verdez – Black Is Black
3. Starkillers vs StereOjacK – Fuck Shit Up
4. Gooffee – Flow (Torro Torro Remix)
5. Craze – Drop To The Flo
6. Sporty-O – When The Beat Drops (TADT Remix)
7. Sidney Samson feat. Lady Bee – Shut Up & Let It Go (Chuckie Remix)
8. Kill The Noise – My World
9. Hatiras & Bass Kleph – Work Your Body
10. Zinc – Killa Sound (Heavy Feet Remix)
11. Momma's Boy vs Mikix The Cat – Party Rock
12. Jedi – The Robber Baron
13. Round Table Knights & Bauchamp – Calypso
14. Oliver Twizt – Gangsterdam
15. Proper Villains & Morsy – Drop It Low
16. The American Dream Team – Dyin 2 Be Dancin
17. The American Dream Team – Gangsta Warriors (VIP MIX)
18. Kill The Noise – Perfect Combination
19. Crookers & Black Noise vs Monster Squad – Monster Business Bootleg
20. Sub Focus – Could This Be Real
21. N-Joi – Anthem (TADT Remix)
22. Aniki feat. Whiskey Pete – Put On My Raving Kicks
23. Drop The Lime – Doomsday Device
24. Jorn & Bassjackers – 16
25. Afrojack – Bangduck
26. Zombie Nation – Seas Of Grease (Harvard Bass Remix)
27. Hatiras – Spaced Invader (Hatiras' 2010 Vocal Remix)