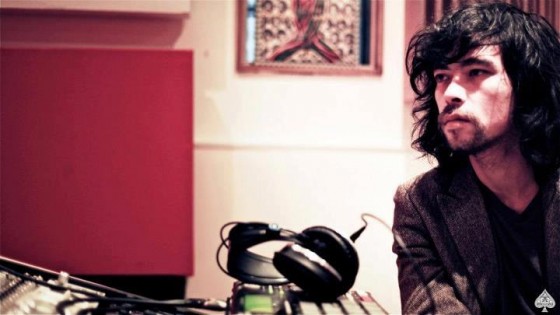 For this week's installment of "introducing" I just had to make a French connection and go with Onra (Arnaud Bernard).
I've been itching to introduce this Paris based producer for a while, but the time is now as his groove is simply the perfect thing for a balmy summer night chilling with friends or a special someone.
This a-typical hip-hop producer (if you can even call him that) has been producing music since the age of ten and has a unique musical background stretching well into the orient. For example, in 2006 he went to Vietnam for the first time, and returned with a ton of Chinese and Vietnamese records from the 60's and 70's which helped him produce a collection of 32 tracks called Chiloiseries, a unique album which blends hip-hop and Chinese pop music.
In 2008 Onra was picked to attend the Red Bull Music Academy, and in 2010 he released "Long Distance EP" on All City records which featured tracks with Oliver DaySoul, fellow French beatmaker Walter Mecca, and T3 from Slum Village, soul singer Reggie B and keyboard player Buddy Sativa. It received positive reviews from Pitchfork and even Jay-Z's blog, LifeAndTimes. This album could be described as an R&B 80s funk album, but your call is as good as mine, because as far as I'm concerned the jury is still out.
2012 saw the release of "Deep In The Night EP" on Fool's Gold records, and this my friends is pure gold. A true gem of musical genius that can be played in virtually any situation, the result is always the same: a permanent smile on everyone's face, and the track stuck on repeat while the sun fades into the horizon.
Just look at this guy at a recent show in Toronto. I get the feeling that this is one of those few artists who says he doesn't do it for the money and actually means it. Vive la France!
YYZBRA x 92 BPM | ONRA from GLOSS on Vimeo.