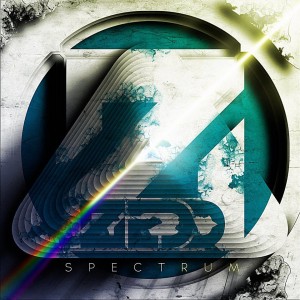 Purchase Spectrum on:
–Beatport
–iTunes
ZEDD ON FACEBOOK
https://www.facebook.com/Zedd
ZEDD ON TWITTER
http://twitter.com/ZEDD
Zedd is one of the most popular and promising producers in the world of EDM. With a handful of singles released over the last few months it seems like Zedd is on a steep trajectory once more.
Songs such as 'The legend of Zelda', 'Shave It', and 'Slam the Door' really have showcased Zedd's ability to make great Electro House, but this song is something special. While feeling a lot softer and a lot more emotional than his previous works, it may even be the defining point in his career.
While Zedd still maintains his signiture sound and iconic bassline, Matthew Koma's voice is the centre of this track. His high pitched voice is easy on the ears and accessible to almost anyone. The lyrics in this song are very emotional too – I love when EDM songs have lyrics like the ones featured here. Underneath Koma's voice is a halftime signature tempo set at 130 BPM.
The sound design on this track is impressive too – almost every synth sound you hear has a futuristic character, which lends the song a fresh and unique sound.
And in opposition to electro and dubstep of yester-year, when the drop happens the song doesn't go all out heavy. Zedd's bassline is very much intact but is layered with some exciting synth top-lines. I haven't heard Zedd be this melodic since his Legend of Zelda track, and I feel this is a nice change of pace for him.
Moreover, I know a lot of people didn't like Shotgun and found it a let down. For those folks, this song will redeem Zedd.
And with this release we are yet closer to his first full-length effort, sometime later this year. If what we have in store is as wonderful as Spectrum then I cant wait.
UPCOMING ZEDD TOUR DATES
06/08 Nashua, NH The Junkyard
06/09 Baltimore, MD Starscape
06/10 Quincy, MA Ocean Club
06/17 Las Vegas, NV Marquee Pool
06/18 Las Vegas, NV Marquee
06/30 Las Vegas, NV Marquee
07/01 Las Vegas, NV Tao Beach
07/03 Milwaukee, WI Summerfest
07/11 Quebec City, QC Festival D'ete De Quebec
07/12 Mariaville, NY Camp Bisco
08/02 Chicago, IL The Mid
08/03 Chicago, IL Lollapalooza
08/04 Los Angeles, CA Hard Summer
08/05 Las Vegas, NV Marquee Day Club
08/06 Las Vegas, NV Marquee Day Club
08/09 Denver, CO Red Rocks
08/10 Phoenix, AZ Wild Knights
08/11 Las Vegas, NV Marquee Day Club
09/02 New York, NY Electric Zoo