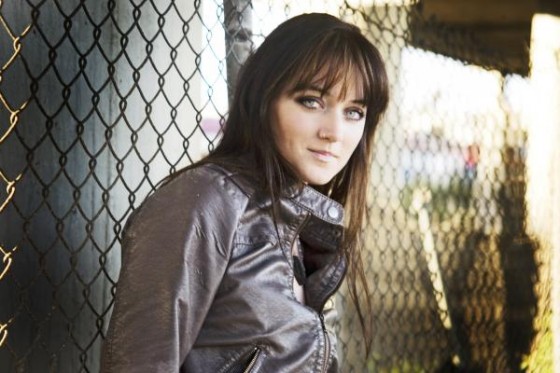 So, I get pretty excited about female DJs. Maybe it's because they seem to be rare occurrences, or that I just feel a little solidarity seeing someone behind the booth with my anatomy…a little "girl power" in a traditionally male-centric realm, if you will.
When Cal suggested I do a piece on J. Phlip (Jennifer Philippe), I jumped on the opportunity. I began my research by grooving out to some choice tracks on her Soundcloud. I especially like:
and:
And then when I discovered she was playing @ Washington DC's U Street Music Hall as part of a DirtyBird collab, I had to check it out.
It went a little like this:
I was already buzzing from a technicolor wave of visual stimulation brought on by a visit to Artomatic, and feeling ready for the pulse of the city. "U" Street itself is a teeming river of DC's classier, slightly intoxicated young professionals, a place to "be seen" at any one of the thoroughfare's trendy bars and restaurants.
After grabbing some quick and yummy falafel from the Greek Spot around the corner, I headed to the venue, which is nestled between 11th and 12th St. Despite being one of DC's best for EDM, U Street Music Hall is essentially un-labeled from the outside, and tucked discretely between a bank and a Subway. I could have walked right past it and never noticed, except for the subtle booming I could hear from the sidewalk that was the evening band finishing up.
The door staff were exceptionally friendly and fantastically helpful. They have a strict no photo/no video policy, which I pretended must certainly be to protect the identity any of the Nation's prominent figures who might want to get down and dirty for a night of dancing.
I descended the stairs, enjoying the literal "underground" vibe that these basement-type clubs can give you. Bar space, seating and decor at U Street are all dark and minimal; it's clear that this club is utility for shaking it. And at 10pm when I arrived, a few people were already getting down to the opening DJ…always a good sign. I grabbed a DC Public Ale and sat back to enjoy the sound system, which yes, is really as excellent as everyone claims; plenty of bass without getting muddled in the smallish subterranean space.
When J Phlip finally took the tables around 11:30, it seemed I wasn't the only one waiting. People suddenly filled in around me, swaying to the smooth beat and ethereal sounds that she used to warm up the dance floor. Her little bounce as she mixed up the vinyl was infectious, and pretty soon she was dropping a funky booty-heavy beat that had everyone jiving.
I couldn't help but notice a snappy Moobahton clap weaving in and out of the heavy beats and I had to smile. DC is the reputed birthplace of this genre; "When in Rome..", as they say. Her set climaxed with a couple up-tempo, jump-worthy tracks that had hands in the air and cheers all around. It was a wonderfully high-energy show, while still maintaining that house-level classiness. I realized that to really get a vibe for J Phlip, you have to experience her for yourself. Her soundcloud simply does not do her skills justice. I left sweaty and pleased.
So, If you want more info about the awesomeness that is J. Phlip, I recommend you check out her soundcloud and especially the Beatportal interview on her dirtybird profile page: http://dirtybirdrecords.com/j-phlip
Stay Groovy,
Megan