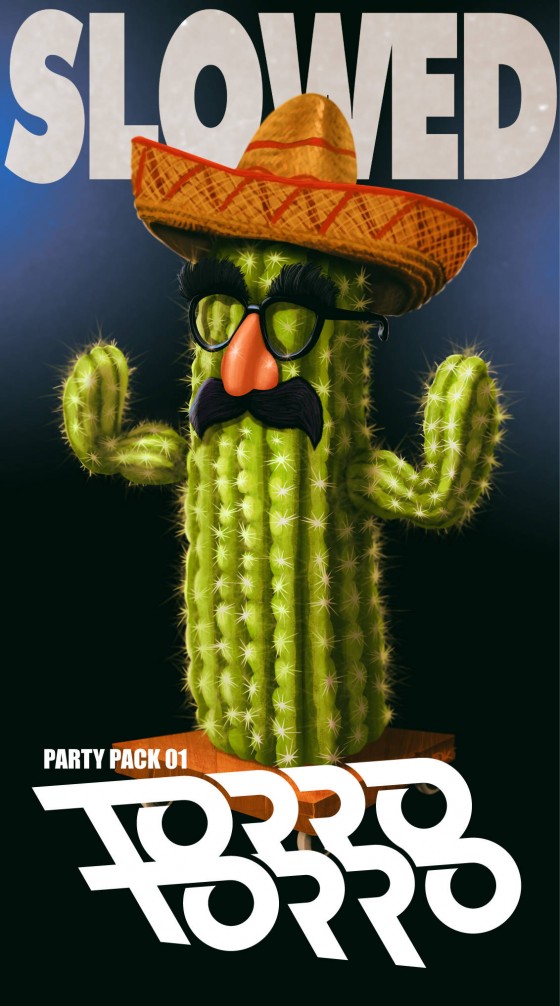 Download the compilation here.
SLOWED is Toronto's foremost bass/moombahton/slowed music party, and they have an exciting new compilation that sounds like it will become a regular episode. With the huge variety of top notch artists this incredible Toronto duo is working with, I'm confident that the compilations will be a great source of new music.
Here's what they had to say:
A monthly zip of party breaks to summarize our SLOWED events. May's pack is all TT favourites, but we look forward to bring you a diverse selection of DJs and Producers in the future.
The SLOWED summer lineup is looking REAL nice:
June 2 – Nadastrom
July 7 Bro Safari & Torro Torro
August 4 SLOWED x Hard After Party
SLOWED Party Pack 01 tracklist:
1. Buraka Som SIstema – A$$ (Torro Torro Transformer 75-110)
2. Jay Fay x Diplo – Oops I Expressed Myself …Again (Torro Torro Party Mix)
3. Dooze Jackers x Torro Torro x Dave Nada – Why We Fwee (Moombahton Mashive)
4. The Partysquad – Sounbwoi Ya Dead (Moombahton Edit)