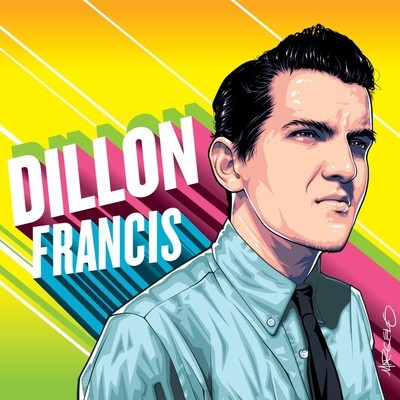 Dillon Francis is the definition of prolific. The frequency of releases combined with the mind-blowing quality he maintains is nothing short of impressive. I love it.
His remixes always make me grin, and his Daydreamer remix is no exception. His style is distinctive, his signature Moombahton vibe is immediately recognizable, and his skill in making tracks that flow leaves me in awe. From beginning to end, his tracks are set up perfectly.
Listen closely as this track ramps up. He starts with the plucky harp synth and the low bass, and right when the run completes itself, he adds the rolling snare. Then without you even noticing it, suddenly you're in the main synth section, which suddenly dissolves into one of his wild Moombah-glitch drops. This level of complexity and timing in track construction is something few artists can match.
The upbeat energy is infectious, after listening to this track a few times I found myself in a much better mood.
Enjoy!