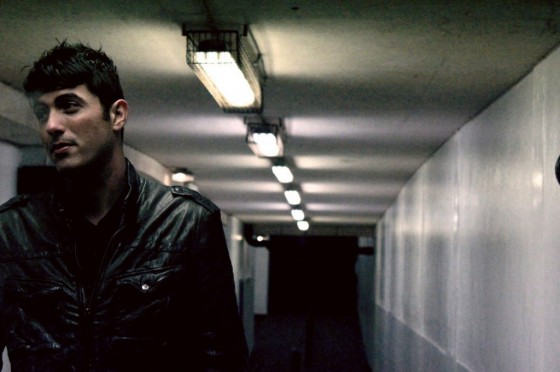 Tim Mason is a Progressive House artist that has currently been making a name for himself with massive singles like "Anima" to even bigger remixes such as his remix of "Stars Come Out", "Pressure" or "After".
Having gotten worldwide support from names like Armin Van Buuren, Tiesto, David Guetta, Laidback Luke, Steve Angello (to simply name a few) Tim Mason is a artist to keep your eyes on. I managed to catch up with him recently after his set in London Ontario to talk with him about his latest productions, starting off producing, and much more.
Salacious Sound: It's great to have you talking to Salacious Sound Tim, thanks for doing the interview. To really start from the beginning at what age did you really becoming interested in producing music and when did you start producing music?
Tim Mason: Well since I was really young, maybe about 16 years old. I remember my buddy would always bring me to raves and I just got addicted to the music and the crowd and that was it! I then started making music.
SS: Did you always start off as electronic or were you in any punk/rock band before hand?
TM: I was producing for bands before I really starting working by myself but I was always into dance music so I felt I had to do my own thing which is how I started becoming a DJ.
SS: Did this help shape you growing up? Did producing have a huge impact on you in school life?
TM: Oh of course! growing up listening to music, going to the age clubs, going to the "Minstry of Sound", all of that really inspired me and give me ideas for my own sound so it definitely had a huge role on me.
SS: What was your first release, and was that really monumental for you?
TM: Well my first release was "The Moment" and when I first released it there was something about that track had people everywhere going crazy. Steve Angello heard it, then the next day I got a call and that was it. I became part of Size family.
SS: What's your favourite production to date?
TM: Well I love the remix that I did for Zedd of "Stars Come Out" but also my "Anima OMG mix" since it wasn't meant to be. But I went back to the studio and I starting playing around with the keys and I ended up with a new version to "Anima" that I was really happy about.
SS: So on the opposite of that note what is your least favourite production? Would you change anything?
TM:  I can honestly say I don't have a 'least favourite,' as a producer you're just really happy with everything you make and you learn everyday. I mean you go back to your old sounds and you might change some things but that new sound will just shine even more on your next piece. All my productions and remixes I'm just so happy are out and I might go back to them to listen to them again but I'm only learning from my mistakes.
SS: So one of your most popular singles to date is "Anima", how long did you really spend working on that track and how much time did you put into it?
TM: Well after "The Moment" was released people really started to notice me and I really needed to keep that momentum going with another massive track. I love working in the studio so it was a pretty smooth transition and I really liked how it turned out. As for how long it took I couldn't even tell you to be honest.
SS: Heh, it's quite alright. So your currently signed to Size Records which is Steve Angello's record Company, has that been a lot of work? Do you enjoy working with Steve?
TM: Oh definitely, Steve Angello is a bro, I love the guy and working with something as big as Size Records is a huge for me, the production behind it, the shows, it's all just incredible. I wouldn't change it for anything; it's a great label and the artist involved are all great, Size Records is a huge family and I love being part of it.
SS: So if you could work with anyone outside of EDM who would you work with?
TM: Well i have some collab's right now which I can't really talk about. Originally I didn't think I was going to work with anyone because it's still so early for me, and I've just got so many singles and remixes I'm currently working on. It is a little hard to juggle but, what I can say is the people who I really wanted to collab with, I am collabing with right now which is so awesome to be a part of.
SS: What was one of your best experiences playing at a show?
TM: Easily one of the best experiences was playing at Creamfields with Size Matters but another great show that I've done was actually with Size Matters again and it was at the Phantom Blue in Miami that I did a couple of weekends ago. People just went absolutely crazy there. Ministry of Sound back in England was another amazing show that I've done. Those 3 would probably be my top 3 best shows that I've ever done. But don't get me wrong, every single night is a new and amazing experience. Being in Cananda so far has just been.. well wow.
SS: What do you have coming out on Size Records that you can talk about with us?
TM: My new single is a work in progress that I'm really excited about, and I'm doing a remix for Steve Aoki that's going to be a amazing track.
SS: Awesome, can't wait! On a finishing note do you have any final messages to fans?
TM: All I can say is that I really appreciate every single fan that follows my music and listen's to my work. I do it always for the people and the reaction I get from the crowd whenever I play that amazing first track always gets me so excited and I hope to see every single fan in a club soon enough!
Make sure you check out