Ladies and gentlemen, boys and girls, Salacious fans of all ages: my SXSW 2012 coverage is about at an end. This will be my last show review of the week for you – a rather unceremonious end perhaps. I still have an archive of several videos to cut and publish, and I hope to get those completed over the weekend. Stay tuned!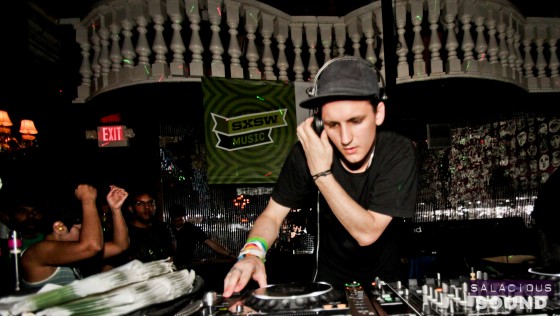 Saturday night was the grand finale for me in Austin. And while my recollections have all but faded to memory as we are nearly a week past its completion, I can assure you that I had very little to go on even on Sunday morning.
I had been trying to catch one of Jacques Greene's shows all week. I knew that I wasn't going to be able to make it over to the Icee Hot party at Barcelona, and it wasn't a big deal – I had seen everyone else on the bill, and I'd been in the venue over a half dozen times since Tuesday. Moreover, I knew that The Madison was going to be an absolute mob scene – it was, so much so that I had to beg AND bribe the bouncer to let Zeds Dead and Omar Linx in – so I showed up nice and early.
The first photo is of Montrealer, and extremely talented DJ + sexy house music producer, Jacques Greene. This guy's set is easily as good as his songs, and that's high praise from my point of view. Jacques is about my favourite producer out there right now, so to see him live and support him was a treat.
Next up was Machinedrum. I saw Travis perform three times over SXSW, and each time he managed to surprise me. His set this night was the most daring, with the most extensive use of his keyboard and even live vocals on his part.
It was nice to see – and I don't mean this derisively about the other performers – an artist flex their musical muscles beyond just incorporating the turntables and mixer in to their set.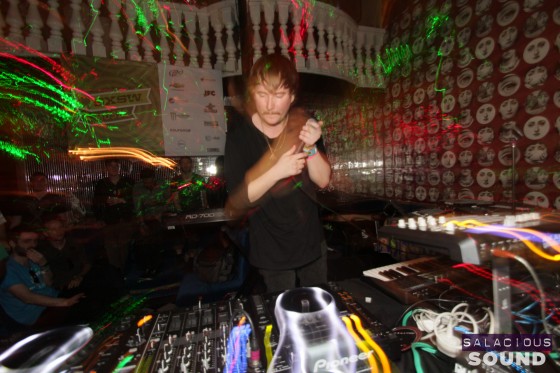 If anyone really pushed the limits that night though, it was without question Nick Hook and Andrea Balency. I don't know where the hell I recognize Nick Hook from – if it's from the RBMA videos, a performance in Toronto, or something else entirely – but I ran in to him more than anyone else during SXSW. Him and Andrea used keyboards and live vocals extensively throughout their set, and put on a really entertaining dance party for the packed house at The Madison. I'd jump at any opportunity to see this guy again, no question.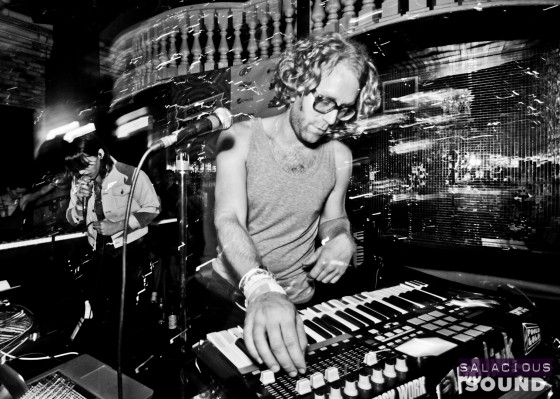 [nggallery id="135″]