Every week we put our trust in a DJ to curate a selection of songs that you absolutely need to hear. This week: San Francisco native, Dirtybird regular, and world-touring DJ Worthy spins a hot set of tech + deep house, breakbeat, and techno jams that WILL make your booty rattle.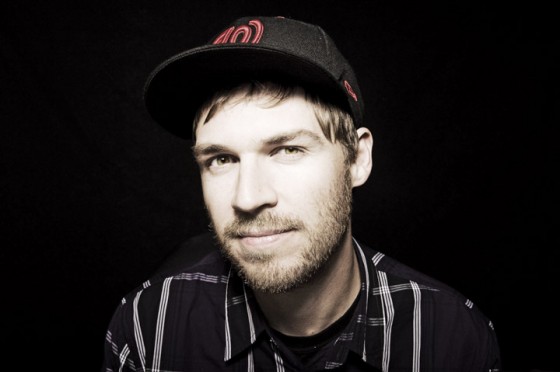 When Worthy moved from DC to San Fran over a decade ago, I wonder if he could guessed the success he'd find.
As a DJ, he has become quite accomplished – he's played the Hive in Switzerland, Sankeys in the UK, Electric Pickle in Miami, and Mezzanine in San Francisco, and at festivals like Ultra, Love Parade, and Burning Man. And that's not to mention the residency he scored at dirtybird's monthly party in Golden Gate Park!
As a producer, he's had two Beatport top tens in 2009 and 2011. And in 2012 his production style continues to evolve, with a recent release on Alive Records. His mix, and this week's Mixcast, was also featured on Alive Records' podcast.
It's rare to find a selector these days that can seamlessly blend techno, deep + tech house, and breakbeat. And it's rarer still to find one that cares about all the genres enough to incorporate them.
This week's Mixcast in five words:
MAKE THAT BOOTY CLAP, GIRL!
Worthy on Facebook
Tracklist:
Mason – Superimposer (Zombie Disco Squad Remix) – Animal Language
Cromby – Feed The Hoes – Extended Play
Tom Flynn – Jerrys Liquor Store – Dirtybird
Worthy – Shy Look – Dirtybird
Jaymo & Andy George – Inhaler (Worthy's West Coast Bass REmix) – Moda
Pusherman – Shake It off (Worthy Edit) – LNUK
Worthy – No Cure – anabatic
Whole Sick – Voodoo (Mak & Pasteman Remix) – Sounds of Sumo
Worthy – So Sunkin – Unsigned
Sepher – Apple Bottoms – Anabatic
Catz n Dogs – Professor nice – Pets
Worthy – Why you Waiting – Alive
Clicks & Whistles – When I feel