Every Saturday we feature a DJ mix that you absolutely need to hear. This week: Maceo Plex takes over the BBC 1 decks for the world's most popular mix show, the Essential Mix.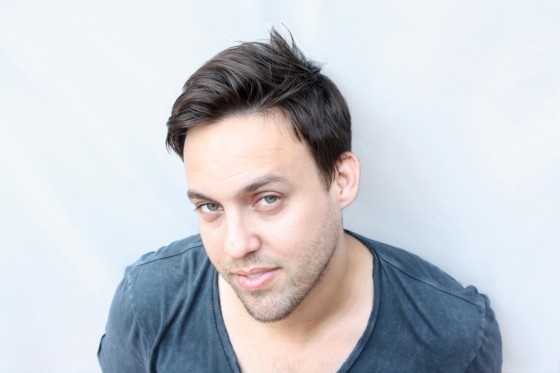 Eric Estornel is a US-born + Spain-based DJ/Producer who has been releasing records for a dozen years, formerly under the alias Maetrik. As recently as 2009 however, Estornel switched gears from dark sounding techno to lush, funky, and the deeper sounds of the lauded Crosstown Rebels label.
Indeed, Estornel's new project Maceo Plex has done much to define the sound of what is perhaps the most critically-acclaimed label in house music right now. Moreover, he is part of a revolution in house music that is sweeping America that is uniting lovers of disco, tech house, uk funky, garage, and other disparate production styles and genres.
Mark my words: after he plays the most important party at Ultra Music Festival in Miami on March 24th – I'm talking about the 7th installment of Crosstown Rebels' Get Lost, of course – Maceo Plex will be one of the most demanded performers in electronic music.
Sounds like hyperbole, but check the line-up:
Crosstown Rebels' 2012 Get Lost Lineup
– Amirali (Live)
– Art Department
– Bill Patrick
– Clive Henry
– Craig Richards
– Dan Berkson & James What (Live)
– Danny Daze
– Damian Lazarus
– Droog
– Eats Everything
– Francesca Lombardo
– Fur Coat
– Guti
– Infinity Ink
– Jozif
– Konrad Black
– Luca Bacchetti
– Maceo Plex
– Miguel Campbell
– Mr. C
– Richy Ahmed
– Robert James
– Russ Yallop
– Shaun Reeves
– Subb-an
All the best this weekend folks!
What are your favourite artists in deep house right now? Your favourite Maceo Plex track? What performer are you most excited about at Ultra?
Tracklist:
01. DJ Duke — Escape From NY [Power Music]
02. LightBlueMover — Ddisko [Hafendisk]
03. Itzone — White Chocolate (Mikael Stavostrand Remix) [Blaq Records]
04. Enola — Slowmotion (Nhar Remix) [Correspondant]
05. The Coastal Commission — Dark Music [Pacific Records]
06. Maceo Plex — Frisky [Crosstown Rebels]
07. Maceo Plex — Sex Appeal
08. Lukatron — VGA [VGA]
09. Journeyman DJ — Shelly's [PackUpAndDance Records]
10. Wink — Simple Man [Ruffhouse Records]
11. Jack Rabbit — Untitled (MP Edit)
12. Maceo Plex — Untitled
13. Brommage Dub — Fettwise [AD Limited]
14. DJ Buck — The Original Cisco Freaks [Leaf Recordings]
15. Idjut Boys — Dis B Done
16. Bobby Konders — Nervous Acid [Nu Groove]
17. Louis Fresco — So Good (Russ Yallop Remix) [No 19 Music]
18. INXS — Mediate (Maceo Plex Edit)
19. Maceo Plex — Ain't That Love [Ellum Audio]
20. Steve Reich — Music For 18 Musicians (Maceo Plex Edit)
21. Jon Dasilva & Black Smoke — Love Somebody Else
22. Black Smoke — Alone In The World
23. DJ Kolombo — Why Don't You Tell Me
24. Max Belobrov — Magic Walk
25. Odd Parents — Future Funk
26. Cadillac — Dreams (Miracles Club Remix) [Future Classic]
27. Turner — Multiorgel (Schneider t.m. mix) [Ladomat 2000]