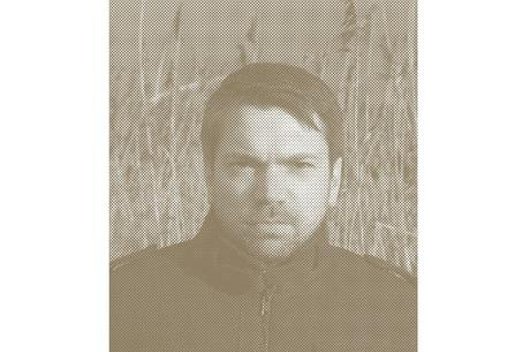 Berlin-based DJ/producer René Pawlowitz's Shed moniker is a constant source of ground-breaking techno. His 2008 debut album "Shedding the Past" elegantly blurred the boundaries between old school rave and contemporary dub-techno. Shed's rigid, metallic rhythms and exalted atmospherics harken back to 80's Detroit techno, yet, the modern, radical spirit of his music never seems to dissipate. "Shedding the Past" proved to be a highly influential release and the bestowal of 2008's best album by esteemed electronic e-zine Resident Advisor only affirmed "Shedding's" magnitude.
2010 saw the release of Shed's sophomore LP "The Traveller". One of my favourite releases of 2k10, "The Traveller" certainly meets, if not exceeds, the standards of quality set by Shed's debut album.
Well, it's now 2012 and we finally have some new tunes from Shed. A new single entitled "The Praetorian / RQ-170" is now available on Modeselektor's 50 Weapons imprint. Gernot Bronsert and Sebastian Szary certainly know how to pick 'em; between 50 Weapons and Monkeytown, they've got a handful of highly anticipated upcoming releases from the likes of Addison Groove, Mouse on Mars, Lazer Sword & Anstam. Not to mention, a 3rd full-length album from Shed! That's right, Shed is scheduled to drop his latest LP sometime this year via 50 Weapons…stay posted for further details.
If "The Praetorian / RQ-170" – Single is any indication of what Shed's third album will sound like, we're in for something quite unique. With squishy synths and a leaden rhythm that calls to mind the opening drum hits of Panda Bear's "Last Night at the Jetty", A-side "The Praetorian" sees Pawlowitz weave melodies in and out of a mechanical rhythm with the utmost of grace. B-side "RQ-170" clicks and hums along ominously until about the midway mark when a  haze of gauzy synths envelop the perfunctory rhythms. It's strange, relentless and oppressive but altogether entrancing.
Stream "The Praetorian" and "RQ-170" below:
"The Praetorian / RQ-170" – Single is available for purchase at: