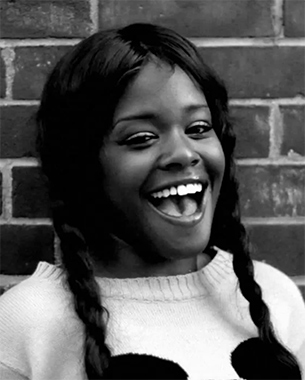 Originally from Harlem, NY, this very talented (and classically trained) performer, Azealia Banks, has made it big in the UK. Her single "212" has earned more than 1 million hits on youtube in the UK, and is currently in the 600,000's in the US. "212" is a rap over a house beat by Lazy Jay called "Float My Boat".
Her rapping is excellent and versatile, and she even sings a few well executed bars in the middle of the song!
These two artists' distinctiveness create a great track, and I think the crossover is a great look for electronic music.
And now the House beat behind it all.
[wpaudio url="http://geo-samples.beatport.com/items/volumes/volume5/items/0/700000/60000/6000/0/90/766099.LOFI.mp3″ text="Lazy Jay – Float My Boat (Original Mix)" dl="true"]
And if that is not enough, The producer Mougai has already done a remix to it.
[wpaudio url="http://geo-samples.beatport.com/items/volumes/volume6/items/2000000/0/20000/0/100/90/2020192.LOFI.mp3″ text="Lazy Jay – Float My Boat (Moguai Remix)" dl="true"]