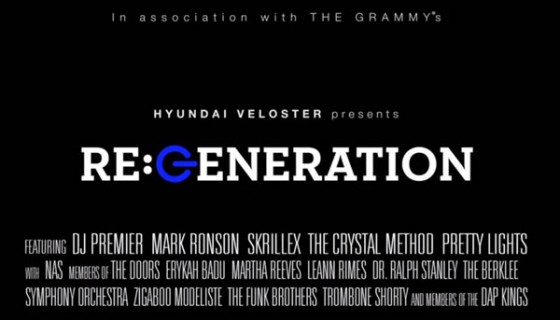 At the time of publication, your faithful Salacious Sound editor in chief is on a jet plane running up in the sky so deep it be cryin'. I'm on my way to LA, invited to cover the Re:mix Lab series of events going on this week December 6-11.
For those unfamiliar, Re:mix Lab is a series of free events spanning genres and cities, having stopped already in New York, Vegas, Chicago, Miami, and this week in Los Angeles. The events will include some of the world's top musicians – the RE:Generation event alone features DJ Premier, Skrillex, Mark Ronson, The Crystal Method, Pretty Lights, Nas, and members from The Doors, Erykah Badu, Dap Kings, and LOTS more! Crazy right?
There are almost a dozen events under the Re:mix Lab umbrella, so hit the website or risk missing out!
The module below features content from the series – make sure to check it out!