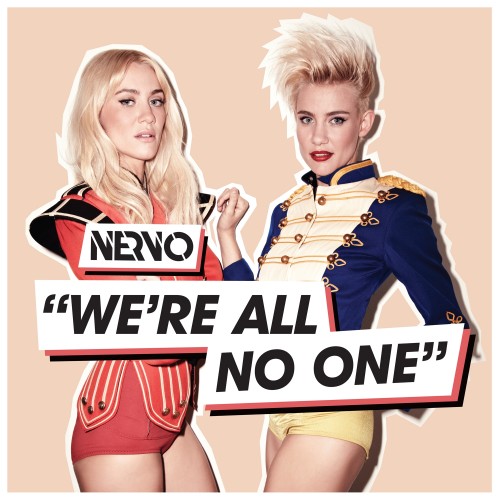 After performing at some of the biggest events of the summer and receiving support from the biggest names at the others (I personally heard Tiesto @ Electric Zoo and Afrojack @ Electric Daisy Carnival play their tracks), Torontonians Autoerotique have released a new track.
This one is some seriously big room electro – a remix of Nervo's single We're All No One.
We're All No One (Autoerotique Remix) by Autoerotique
Following the Gladiator EP in 2009, Autoerotique released remixes for Benny Benassi, Felix Luker, Tiesto, Etienne de Crecy, Joachim Garraud, Sarah McLeod, Lykke Li, Shinichi Osawa, Chris Cornell & Timbaland, Diplo & Laidback luke, Larry Tee, B. Rich, Disco Bisquits, Fischerspooner and Weezer. More recently they've remixed yet again for Tiesto, Skrillex + Korn, and their Freak EP is BOSS!
Tiesto – Work Hard Play Hard (Autoerotique Groove Rmx) by Autoerotique
Korn Ft. Skrillex – Get Up (Autoerotique Club Remix) by Autoerotique
Check out their official video for Turn Up the Volume, off their Freak EP.
AutoErotique on Tour
Nov 04 The Cannery Nashville, TN
Nov 05 Terraza Uroboros Mexico, NY
Nov 10 Viva Torro Brooklyn, NY
Nov 15 Deko Lounge Orlando, FL
Nov 17 Wild Knight Scottsdale, AZ
Nov 19 Grand Central Miami, FL
Nov 23 Vinyl Denver, CO
Nov 25 Artisan Las Vegas, NV
Nov 26 The Grove Anaheim, CA
Dec 16 Vanilla Club Riazzino, Switzerland
Dec 31 Boothaus Cologne, Germany
Jan 14 Gryphon Fort Lauderdale, FL
Jan 21 Leboom Columbus, OH
Jan 28 Club Illusions Palo Alto
Jan 28 Club Illusions Palo Alto, CA