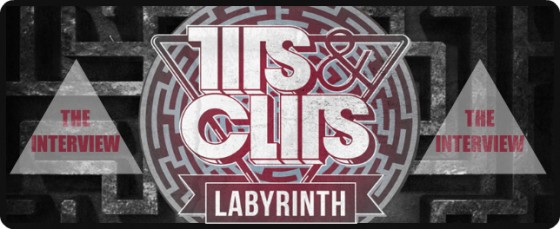 FREE! It's a word that doesn't come by too often, but when it does you try and take advantage of it. Having recently released their Labyrinth EP to the universe at no cost to the consumer (see bottom of page for download link image), T&C is finally receiving the proper attention they deserve (at least here in North America). Although i may not be a prophet who can foretell the future, i love knowing 100% without a doubt that the future of certain artists is bright. T&C is one future you need not worry about…


Support Tits & Clits on Beatport | iTunes | Facebook
ReySon
Guys, its a real kick having T&C here on SS for an interview, much thanks for both your time! First things first, how are you mates? Big ups on your Labyrinthe EP, it has received nothing but raving reviews from what i have seen!
Tits & Clits
I'm great, thank you! It feels good to read all those reviews, we had been working on the new EP for half a year now. We had done so many remixes, that we really never got much time to work on our own productions and we also didn't wanna get labeled as only remixers.
ReySon
Time, time, time, or the lack there of seems to be the norm among artists. Well, the wait for some original T&C material was well worth it! I am curious to know though, how did the titling of the EP come about? Do you boys have a deep admiration for Greek mythology?
Tits & Clits
We wanted to have a little bit more of some meaning to our tracks this time than "let's go" so we got ourselves a bit into Greek mythology, and that's how we produced the EP, and yes, we love it, the most exciting mythology, isn't it?
ReySon
It Is! From what i remember. Haha. Unfortunately, the only Greek mythology that ive ever brushed up with was back in highschool when the teacher made us read Homer's, The Odyssey. I am due for a refresher though! Out of curiosity, what are your thoughts on 2012? I noticed a few triad and triangle applications throughout your facebook posts and album artwork and simply wanted to throw the question out there.
Tits & Clits
As they say, comes the end of the world in 2012, we wanna do a huge party and enjoy our last year!
ReySon
Well count me in! Fortunately, "the world as we know it will end" – not the world itself ;D
Anyhow, changing from the doom & gloom topic, what's got to have been your proudest moment as artists?
Tits & Clits
When Felix da Housecat played a track of ours in his Essential Mix for Radio 1, we were really proud, but when we were asked to produce the theme for the film Electro Wars (the documentary about the upcoming electro scene in the USA) we were really proud as well – we made a symphonic cover of a track by Justice, Daft Punk, and the Bloody Beetroots mixed into a medley, the original artists listened to the covers and approved them – that was a huge moment in our lives as well.
ReySon
The approval of Justice, Daft Punk & Bloody Beetroots! That trifecta could make anybody faint. What are your thoughts on the current scene in North America? Its a completely unique revolutionary thing that is sweeping our culture, and as we watch the scene grow and grow we can only ask ourselves, whats next? I do realize you boys are from Budapest, Hungary but its always enlightening to hear an outsider perspective.
Tits & Clits
It's funny to see how the whole electronic music scene which has a big culture in europe is just breaking through in North America – but a little sad as well – when i hear a Shakira track which samples Major Lazer, Kesha, who is the worst copy of Uffie, we just say why? Some things just should stay underground, mainstream pop happens to kill a lot of good underground styles as it transforms them to a "user friendly" mess… Anyway, electronic music producers nowadays can reach more people, which is a good thing, but i'm not sure if it's the right people.
I liked it more in Hungary as well, when 2-300 people came to a party who really had a passion for "Electro" music , but in the past few years there are parties with 2-3000 guests too, with people who don't share that much passion for the music itself, they come because all their friends come, and because of it's "hip factor"
ReySon
Things have changed, and things are changing, at an exponential rate might i add as well. It's actually quite entertaining being in the audience here in North America and watching it all unfold in front of our eyes.
You mention that mainstream pop with artists such as Kesha and Shakira tend to kill the underground, but are there any artists that you can think of that have helped our industry grow? Perhaps on a broader scale, are there any artists on our side (the EDM side) that have assisted in driving the growth of our industry. For example, some say David Guetta is a sell out, but that he did many things to push the boundaries of electronic dance music.
Tits & Clits
If i had to name a few artists who are very popular but still enjoyable, forward thinking and aren't that much of sell-outs, i think i would mention Chromeo, Justice, who could change a lot with their new album, and although its much lighter than the first one, it's not mainstream in any way. I would list Calvin Harris too if he didn't make an awful song with Rihanna, hehe…
David Guetta? We rather not even mention that name.
ReySon
Haha, looks like we have something in common. I was sort of disappointed that he was named #1 on DJ Mag's Top 100. Anyhow, let's change the subject, haha.
How do you explain your music to your family members? Are they into the music, or is it like talking to a glass of water, haha.
Tits & Clits
My mother kinda likes electronic music, and sometimes i show her some stuff we do and although she states that its hard for her, she likes them. My father? He was a disco dj in the early 80's, haha so he must like them! He almost also went to see one of our shows but when i told him we start at 2am, it scared him away. Ben?
Well, my parents aren't interested in electronic music, but sometimes my mom and my 34 year old brother – who doesn't really like electro music either – says a few kind words about our tracks. They never ask me to explain them what kind of music we make exactly, but some of my friends do, and it's always hard to describe it to them, because they only know the basic styles: house, techno and disco.
ReySon
Haha, well its good to hear that your folks and family aren't opposed to your line of work.
When you're not making or playing music, what's your preferred pastime?
Tits & Clits
Well, we both are graphic designers, so the visual arts are really important in our lives as well, not to even mention cinema, but we don't mind drinking a beer or two either, hehe.
ReySon
Haha, I'll keep a pint of Canada's finest chilled in the fridge awaiting your visit.
I won't take up much more of your time guys, but before we part, tell us about your upcoming gigs and releases…
Tits & Clits
Thanks man, can't wait to drink it! We'll bring you some pálinka!
Currently we have most of our gigs in Hungary, but we'll be visiting Vienna, Austria on November 19th, and Zagreb, Croatia, on December 9th as well. We also plan to release a remix EP of our Labyrinth EP around January, with outstanding remixers. Let's just keep their names a secret for now 🙂
ReySon
Awesome!!! Looking mighty forward to hearing what's to come next! In the meantime, keep hard at work, i'll keep those beers chilled in the fridge, and we shall chat very soon.
Tits & Clits
Great! Thanks for the interview!
Download Tits & Clits – Labyrinth EP for FREE!!!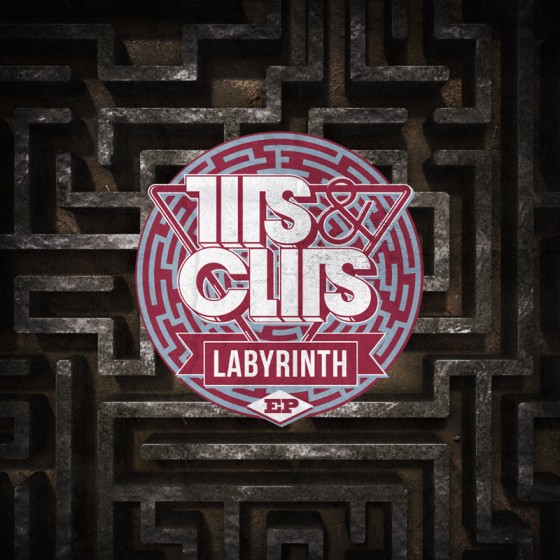 Support Tits & Clits on Beatport | iTunes | Facebook
Dead C.A.T Bounce & You Killing Me – Justice! (Tits & Clits Remix) by 1ReySon
Tits & Clits – Icarus /// click Buy for free download! by Tits & Clits
Tits & Clits – Daedalus /// click Buy for free download! by Tits & Clits