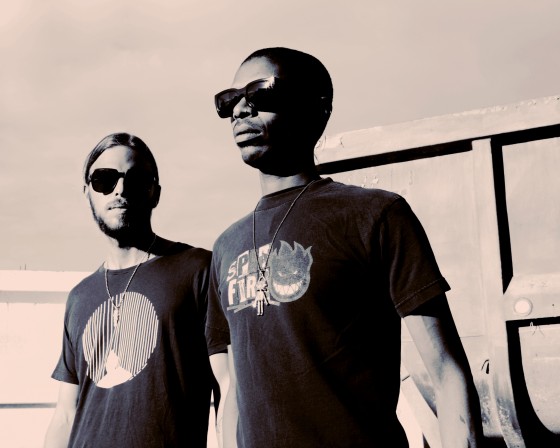 Toronto based producers Jonny White and Kenny Glasgow were the latest guests on Radio 1's Essential Mix last week and oh man did they bring it.
With the legendary producing style of Kenny Glasgow dating back to the 80's and White's revered tasted for new revolutionary sounds which he brings to light through his record label No. 19 this power group's popularity has boomed since their collaboration in 2009 and first show together at the 2010 WMC.
With upcoming tracks like touch you gently and collaborations with Seth Troxler, Jamie Jones, and Soul Clap there is no doubt Art Department is going to be bumping out these monster tunes for a while.
Art Department – Essential Mix (BBC Radio 1) – 22-10-2011 by R_co
Tracklisting:
Brian Eno — Lantern March
Art Department — Touch You Gently
Tanner Ross — B Side
Infinity Inc — Games
Ali Love — Playa
[unknown] — Unknown
Voices Of Black — Get Enough
Metro Area — Caught Up
Gil Scott-Heron — I Was Guided (Interlude)
Aquarius Heaven — Can't Buy Love
Green Velvet — Thoughts
Moonstarr — C-Minus Particles
Art Department — Living The Life (ABA Therapy Version) (feat. Seth Troxler)
Omar-S — Quadriplegic Companion
Tanner Ross — 4 You (Deniz Kurtel Remix)
Basic Channel — Phylyps Track ll
Omar-S — Plesetsk Cosmodrome
Total — Sitting Home (Art Department Unreleased Edit)
Cajmere — Feelin' Kinda High
Storm Queen — It Goes On
Tevo Howard — The Age Of Compassion
James Blake — Limit To Your Love (Daniel Bortz Edit)
Clockwork — Things You Have
My Favorite Robot — Wakinda Park (Art Department Remix)