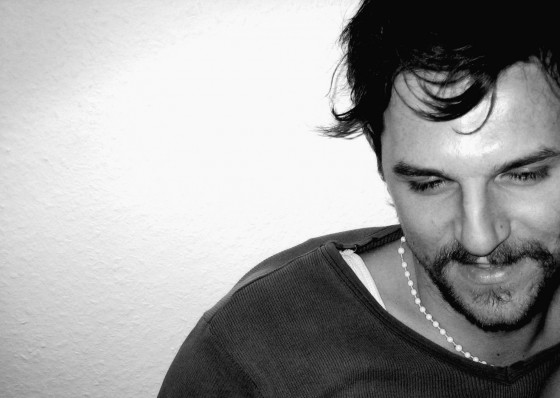 After the legendary return of Paul Oakenfold to Pete Tong's Radio 1 Essential Mix, Solomun would take to the decks and prepare for us his first essential mix. Oakenfold rocked BBC yet again with a mix that would transport any hardened trance DJ back to their wide-eyed novice days of bass and bliss and reminding them that a set is a journey of "the most cutting edge music that you've never heard before" – Paul Oakenfold.
Solomun, the Hamburg hero of deep house has been featured on Radio 1 before with his essential tune Kackvogel and has now had the opportunity to show the world his CDJ chops. Being an international Deep House DJ and label head with the likes of David August, Uner, Hunter/Game, Stimming, and many more producing under the Diynamic banner, Solomun has an unprecedented collection of the world's finest bass line grooves. Beginning with the gorgeous vocals from Shanghai – Looking for Love (Lulu Remix) you try to sense the overall feel of the mix, assuming that you stumbled upon an hour of pop and indie deep house, but that would quickly shift as you start to hear funk, soul, and even hip hop seep into this set. That could be the underlying magic to this more than possible mix of the year. His diversity while staying true to the deep bass line is why he is the founder and leader of the Diynamic family, he truly is the quintessential dynamic DJ.
With my personal highlights being the new Gui Boratto, his amazing shift to Anjunadeep's Martin Roth – Beautiful Life at the end of the set, and emergence of his new production, a remix that is sure to be in everyone's end of summer sets, Luca C & Brigante – Flashlight (Solomun Remix), I enjoyed every second of every groove he threw out there.
Amazing set by an amazing DJ of cutting edge music that although we may of heard before, are so happy we are hearing it again with unparalleled style. Simply the best of the deep & groovy.
Shanghai – Looking for Love (Lulu Remix)
Dems – Down on you (Hannes Fischer Remix)
James Yuill – This Sweet Love (Prins Thomas Sneaky Edit)
Stimming & David August – Sexy Beast (Gui Boratto Remix)
Solomun – Forever (The Teenagers Remix)
Erik Christiansen – Cosmic Girl
David August – Music Is The Place To Be (Pool Remix)
H.O.S.H. – The Valve (WhoMadeWho Remix)
Jungle Brothers – Doin' Our Own Dang (feat. De La Soul, Queen Latifah, Q Tip & Monie Love)
Too $hort – Too Short But Funky (Solomun Edit)
Kolombo – My Own Business
Christian Burkhardt – Delight
Luca C & Brigante – Flashlight (Solomun Remix)
NTFO & Karmon – Nobody Else
Chelonis R. Jones – I Don't Know
Adriatique – Motions
H.O.S.H. – No One (feat. Malonda)
Sare Havlicek – Let The Sound
MAM – Reel Sweet
The Visitors – No Under On The Ground Part II
Martin Roth – Beautiful Life
SlimPhatty – Break My Heart
Das EFX – They Want EFX