Introducing the first Keep it Deep showcase, wherein we will be expounding on everything deep and groovy.
Figuring out where to begin in terms of sharing this beautiful sub-genre of music with you readers lead me to think back to my introduction into the enchanting bass lines of deep house. Dubstep has its wobbles, prog its chord progressions, hard techno its industrial sounds, and deep house has its chilling vocals coupled with magical bass riffs. Out of each realm of EDM, deep house seems to be the most versatile. Whether its a sweaty after-hours or a poolside session, deep house is not only suitable, nowadays its preferred.
"Everyone has the right to freedom of opinion and expression; this right includes freedom to hold opinions without interference and to seek, receive and impart information and ideas through any media and regardless of frontiers."
– Article # 19 – Universal Declaration of Human Rights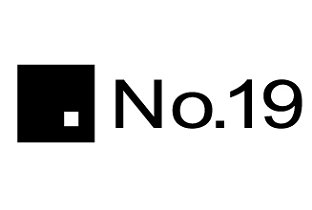 Established in 2008, No. 19 is a factory churning out some of the deepest and most original house you can find, and it is in our very backyard. With electronic music having been dragged out of the clubs and pushed into the arenas, who knew that Toronto was also a raving hotbed for some of the best deep club afterhours tracks in the world?
Not only are we fuelling the college towns of North America with electro and dubstep, the deep house nightlife is feeling the CN Tower's vibes, and they are phenomenal. With the emerging deep house duo comprised of Toronto's very own techno/house legend Kenny Glasgow and No. 19's founder Jonny White, Art Department has tossed out some of this year's best deep house releases, putting them at the forefront of the underground groovement.
Having only entered the studio together in 2009 while working with Damian Lazarus on a Riz MC remix, their artistic style led to Without You and Vampire Night Club feat. Seth Troxler (Crosstown Rebels), putting them on the map and bringing Glasgow's vocals to deep house sets everywhere. Although their first release was not on No. 19, their Serious Heat EP, Tell It To The Heart release with Deniz Kurtel and Jimmy Edgar, and Soul Clap's Social Experiment Part II have been bestowed with No. 19's stamp of approval and at any point in time you can see a No. 19 track in beatport.com's deep house Top 10.
My Top No. 19 Tracks:
1. Under the Sheets – Maceo Plex
2. Cold As Ice (Louie Fresco Remix) – Modern Amusement
3. Kiss & Tell – Miguel Campbell
4. Fried Chicken – Soul Clap
5. 4 U (Deniz Kurtel Remix) – Tanner Ross