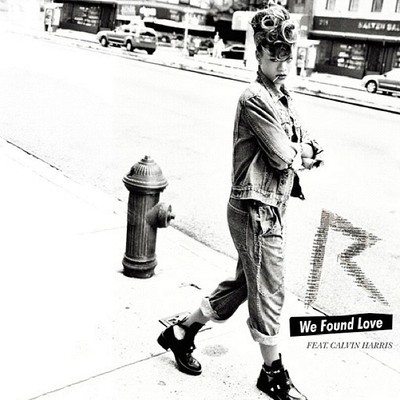 Well isn't this a surprise! The fresh new single from Rihanna's upcoming album, due in November, is produced by none other than Calvin Harris! And let me tell you, it's a chart-topper. Not that Rihanna has had any difficulty with that in the past. However,  what makes this single different, as opposed to Rihanna's earlier singles, is that I actually kinda like it (!).
I know, I know, this is Top 40 material and in about a week's time every college girl is going to be blastin' this from their iPods but I just can't help it. Calvin Harris' twinkling, house production paired with Rihanna's honeyed serenades is so bombastically brilliant, it's hard to pretend that this isn't a good song. With Calvin Harris producing a hit song from a radio-wave superstar, it shows the direction that pop music is going in. Almost everything in the Top 40 now seems to be indebted to House, Club/Dance, and even Dubstep.
In my opinion, Rihanna is leading the pack when it comes to pop divas with crossover appeal in the electronic music scene. If she was not before, this song certainly bolstered her repertoire, putting her a few steps ahead of all those other pop star wanna-be's. Get a good listen because you're going to be hearing this song for months.