Renowned tastemaker Neoteric is the A&R for Switch's Dubsided label, and the co-creator of the acclaimed 'White Light' mix series. His first compilation, Turned On: Vol 1 was released May 18th on Discobelle Records, and features the likes of Crookers, Nadastrom, Brodinski, Radioclit, Noob, Dem Slackers, Mikix The Cat, Sharkslayer, Kid Kaio, Sonic C, Will Bailey, NT89, Gingy, Milt Mortez, One Nil, Knight Riderz & More. Upcoming releases in the coming months on Dubsided, Discobelle, and Top Billin.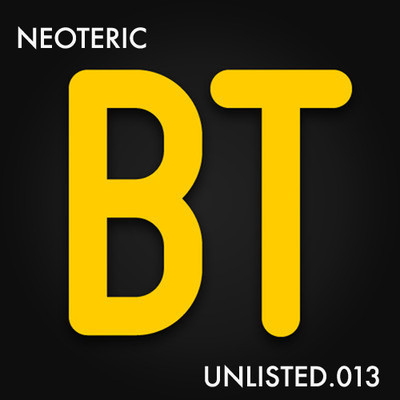 UNLISTED is a new mix series focusing on only the best new music. Check out Neoteric for more information on what has been played!
This mix was put together for the Bim Taks blog!
http://bimtaks.com/2011/08/friday-mix-up-vol-12-by-neoteric/
Some of my favourite artists on this edition – Solid Groove, KiNK, Green Velvet, and some great house vibes, plus the debut of our latest remix for The Rapture's 'How Deep Is Your Love'

As always, leave a comment on the Soundcloud player for help with track IDs

Twitter: @Neoteric
www.facebook.com/itsneoteric

Thank you for listening!