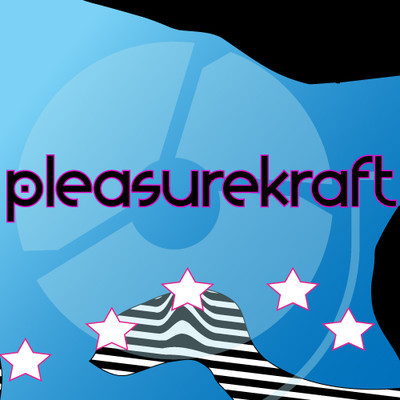 For those of you not familiar, Cobra has a weekly party named EMERGENCY that is booking some of the world's best artists. Their upcoming talent is first rate, and deserves your attention, and their party last night was no exception.
A quick preview of what's happened and what's to come in September, and then on to the review:
September 8, 2011: PeaceTreaty
September 15, 2011: Arno Cost
September 22, 2011: Nicky Romero
As is tradition, I will provide you with some of my favourite Pleasurekraft tunes to play while reading my review, and if you want to learn more about them I have also included links to their various pages.
Pleasurekraft on Soundcloud | Official | Twitter
TUUUUUUUUNE(s):
Sneaky Sound System – We Love (Pleasurekraft Remix)OUT NOW!! by pleasurekraft
Pleasurekraft – "Carny" by pleasurekraft
Pleasurekraft – "Carny" by pleasurekraft
Pleasurekraft – Anubis by pleasurekraft
I was first introduced to Pleasurekraft's unique brand of vocal-sample-infused tech house in late June when I saw the dynamic Stockhold/Miami duo perform at Electric Daisy Carnival 2011 Las Vegas. While I've always found tech house moderately entertaining, I have also always chalked it up as "that genre which, in its attempt to simplify, is quite homogenous". No more.
Messrs. Soroush & Ronngardh have completely reinvigorated me in my search for the grooviest sound on the planet. They have a real knack for taking a vocal, which I firmly believe carries a special energy that can't be measured like other sound, in watts. These nearly unidentifiable short vocal cuts and stabs produce excitement – something of an emotional response – the likes of which I have heard from a group of artists in tech house which I can easily count if I take my socks off. Joris Voorn, Nic Fanciulli, Alex Kenji, and Style of Eye are the first names that pop to mind.
I didn't actually write this article to compare these two talented gentlemen to other world-class producers however – last night I saw Pleasurekraft perform at Cobra nightclub in Toronto, and I wanted to get a few words off my chest about the outstanding atmosphere. For starters, the opening DJs really know how to do their job at Cobra. I don't mean they mix well or know their crowd – they do – rather, I think they know their place as an OPENER better than 90% of opening DJs. They build the party's energy in the right way, not going too hard or too soft, and do a superb job of setting the tone for the evening.
Pleasurekraft's performance was sublime. It's a rarity to begin with that an artist can play over an hour of their own material in their set, and rarer still that all that material is first rate. All my favourites were rinsed, including Anubis, their We Love and La La Land Remixes, Carny, and of course Tarantula. Kaveh was visibly pleased with the set too, and his energy was infectious in the extremely intimate venue which provided a much different experience from the swelling crowd taking in their performance at EDC Vegas.
More enjoyable still was the atmosphere. I'll admit that as something of a Queen and College Sts. hipster, I tend to stick to my favourite spots Mod Club and Wrongbar out of anxiety that Tapout-shirted-douches interested in only fighting and flexing, will pollute my consciousness if I venture too far south. That was definitely not the case last night at Cobra. The crowd was super responsive to the music, and the packed and extremely visually appealing venue felt as though we were experiencing something truly special and underground and new. The people were extremely approachable – I made fast friends with a solid group of after partiers who were all there for the artist, and not the image. I had great conversations with strangers about their favourite Pleasurekraft tracks, and the various other top-favourite artists which we shared in common.
All said and done, I can tell that when I go back in September for EMERGENCY's oustanding lineup, I will see these people again, and be sure to have another great time!