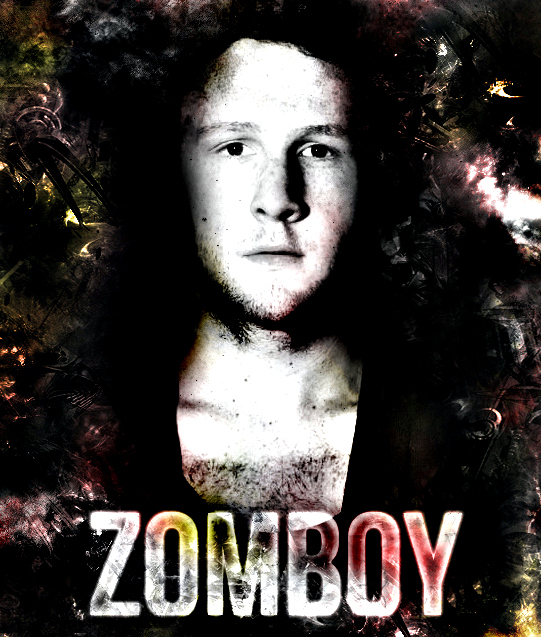 Remember when Skrillex posted about his hard-drives being jacked and stolen? Well, listen up folks, I have a slight suspicion Zomboy is the criminal mastermind! Hah, no no, I kid I kid. Zomboy, aka 21 year old toddler, is a ticking time bomb in the world of electro-dubstep. I say toddler because lets face it, 21 is a young age to be producing monster dubstep choones.
This UK chap has been coined a prodigy and a successor to the almighty: Skrillex. Once your ears have soaked in a few minutes of Zomboy you'll soon realize why Joshua will soon be releasing on Never Say Die Records (ie same label as SKisM & Foreign Beggars). His productions feel as if Skrillex & Mord Fustang had a child, and this child  – Zomboy – quickly mutated into a next generation progressive-grungy-glitchy-dubstep-zombie. I'd say I've encapsulated Zomboy pretty well.
Enjoy this undiscovered gem while you still can because its a matter of time before Zomboy becomes a household name. Zomboy has yet to step foot on Canadian soil, and I strongly believe Zomboy should make his first Canadian (Toronto) appearance in the very very near future, and SalaciousSound should be the one to bring him over the big pond. Heck, I'll even pay for the entire booking cost. In the meantime, klobber your brain with a lethal dose of some Zomboy originals, a recent remix of Dead C.A.T. Bounce's Movement, a mad killer remix of Bass Cannon, and a promomix.
Zomboy – Idiosynphonic "Mini Monster" Mix
Dead C.A.T Bounce – Movements (Zomboy Remix)
Flux Pavilion – Bass Cannon (Zomboy Remix)
Zomboy – P.A.R.T.Y.
Zomboy – Falcon 6
Zomboy – Pirate Hooker