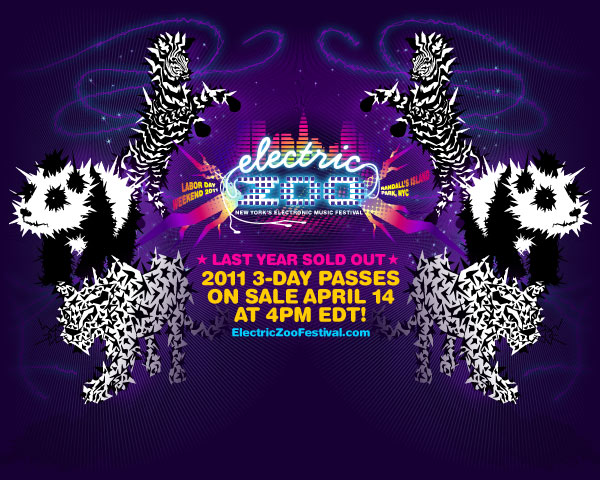 Last year, Electric Zoo was the most important North American dance music festival to attend, and this year we expect no different. Salacious Sound will be in attendance for the Labour Day weekend madness, September 2-4 2011 at Randall's Island Park, NYC. We'll be following developments closely, and will update as more information becomes available.
Tickets are go on sale tomorrow, April 14th, at 4pm EST. Last year tickets sold out, so don't sleep. The lineup will be announced shortly.
If you missed last year's show, this is what Electric Zoo 2010 looked like.