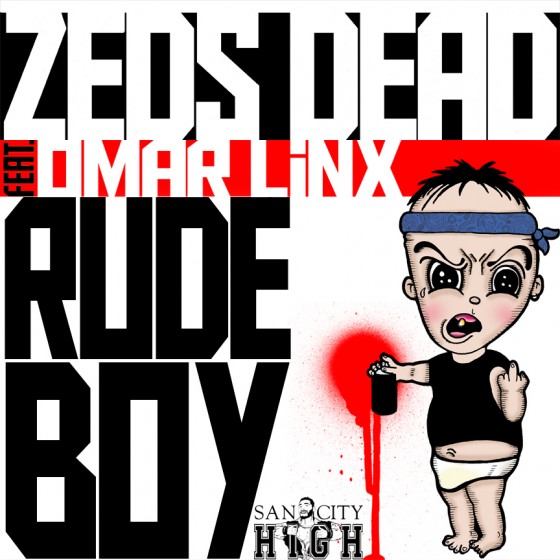 Original Mix peaks at:
Number 7 on Beatport Dubstep Chart,
Number 2 on Hype Machine Most popular chart & has over 46,000 plays on Soundcloud, and still going strong!
Remixes on this package already received airplay from Zane Lowe to Kissy Sell Out.
Taking on the difficult task of remixing the unremixable (another story) Head honcho @ San City High 'Kissy Sell Out' tears apart the track, rebuilds it with his unique style and features MC Cobra to the Mic providing us with sick lyrical content and performance!
Toronto Duo 'The Killabits' provide us with an extreme rework that will guarantee to leave your gut aching!
Twiggy & Trufix deliver a huge drumstep banger destined to smash any club to pieces,
We salute the Union boys whose crazy ADD-inspired talents craftily assist them to drop in and out of at least 4 genres on their superb re rub completing the package, Jordan & Santero inject a good old shot of electro into this downbeat monster's arm!