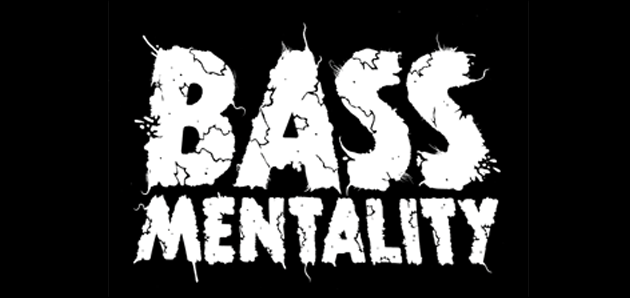 Toronto Dubstep weekly Bassmentality is turning 1. The party, which now takes place at Wrongbar every Wednesday, began in the basement of legendary Toronto dive bar 751. Originally a bi-weekly event staring Zeds Dead and The Killabits, it grew to be to much for the walls and ceilings to handle. The ceiling was literally falling down. When the event moved to Wrongbar to relaunch for the summer of 2010, the event took to new heights. After a few special edition of events at legendary rave/after-hours The Basement on Bathurst street it eventually moved back to Wrongbar to play host to 16 Bit and Nero on back to back weeks. Both parties hit capacity but Nero was so rammed that non-ticket holders were turned away at 1030. Dubstep's explosion in Toronto over the past year is due to a couple of different catalysts and there is no doubt that Bassmentality continues to be a major influence.
Bassmentality then teamed up with Embrace, the concert company that is responsible for a majority of the hardest hitting Dubstep bookings over the past couple of years. With this new partnership Bassmentality is setting a new standard for a weekly Dubstep event in the city. Since August they've played host 16Bit, Nero, Doctor P, Bar 9, DZ and Borgore, in upcoming weeks Dieselboy (Nov 17), Skrillex (Dec 3) and Cookie Monsta (Dec 15) will join the list of world class bass music acts to grace their stage. If you haven't seen any pictures check them out here.
Zeds Dead have grown to international fame touring the UK twice in 2010 with a US tour slated for December and Australian tour planned for the new year. Bassmentality is fortunate enough to have resident DJs Zeds Dead and The Killabits, who are making strides and carving out their own international reputation. Locally, both acts are leading a new school of bass music aficionados. While Toronto bass music institutions have been around forever, what was so fresh about Bassmentality is that they are ushering in a new school of bass heads.
BORGORE @ WRONGBAR by Alex Ordanis
NERO @ WRONGBAR by Alex Ordanis
BORGORE @ Wronbar by Matt Marek
BAR 9 @ WRONGBAR by Matt Marek
NERO @ WRONGBAR by Matt Marek
BASSMENTALITY @ 751 by Nick Phellia
ZEDS DEAD @ 751 by Matt Marek
Wednesdays event will be free for the first 100 people with free drinks on your hosts for the first 30 through the door! Click the flier below for the Facebook event!