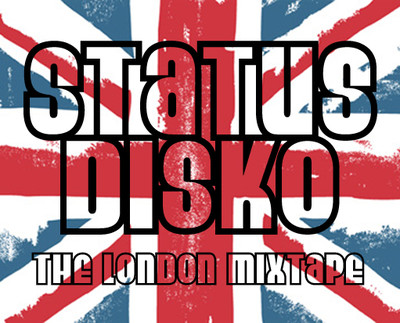 My first thought when I decided to move to London was how amazing the music was going to be since electronic music is so much more mainstream here than in North America. Having always liked electronic music more than the standard rock, top 40 and hip hop that dominates North American charts, I thought I would be able to rock up to any club and find all the electronic music that I love, but it wasn't quite that simple. What I didn't realise until I got here, was just how far electro and house had actually come in North America. There is a style to our scene that is difficult to find in the UK, and a lot of it has to do with the different ways that music is produced and consumed on each side of the pond.
Since the North American electronic music scene is relatively young, it has yet to establish itself in any consistent commercial way. Media like Hype Machine, Blogs, SoundCloud, iTunes, and sharing platforms like Limewire largely make up the way in which people discover new electronic music. You're never going to find the latest banger or remix from a local or indy producer dropped on z103.5 for example. This has pros and cons. In one sense, it limits how big the scene can get, mainstream music lovers sticking to the traditional channels of TV, radio might never discover the surge in electronic music that has taken place in the last 5 years. Mainstream distributors and labels rarely pick up on new talent because their just isn't as much profit in a new electro producer as there is in discovering the next Kanye for example.
On the flipside, while it may not be as profitable, there is a demand. This creates a space where indy producers and DJs can thrive – they have independent production channels in homemade studios, independent distribution channels through new, free online media, and independent performance channels through local promoters and venue owners.
These artists are influenced by the mainstream, borrowing sounds from big name European DJs, bands from all over the world, and domestic hip hop and top 40 sounds to create something new. The result is a distinct North American style of every type of electronic music from house to electro to dubstep. The challenge is that it can be very difficult for North American electronic DJs and producers to achieve the sort of commercial success that their European counterparts can.
In the UK, it's different. The industry is older. It's established. There are some independent blogs, but rarely do you find someone who knows about them, or visit them consistently. Hip hop and RnB never really having established itself in the UK the way it did in North America allowed a commercial space for electronic music to grow. Electronic music promotion and distribution dominate the traditional media channels like radio, TV, and outdoor. When any major European producer releases and album, you learn about it on your daily commute rather than from your favourite blog or from your Facebook friends.
Channels like online and offline BBC Radio, Ministry of Sound releases, and Spotify dictate what is popular, and it's inevitably the big European DJs and producers who are signed to the big labels that they're in bed with. So if you've got the talent and the right connections, a European DJ can achieve a level of commercial success while touring hot spots like Berlin, Ibiza and London rarely seen in North America. But without going through established channels, it can be more challenging for an indy electronic artist to get their music heard in the UK.
The effect is that UK fans can be fairly oblivious to North American electronic artists and sounds. I've seen an Ed Banger line up pack a venue with a capacity of 2000+, while a Dim Mak line up brings out 1/3rd the crowd to the same venue.
Another interesting effect is that it seems takes longer for an electronic track to get "played out" in the UK. When the main distribution lies in the hands of a few big channels, it's much harder to showcase the volume of new artists, tracks, and re-mixes that hundreds of independent bloggers can, especially when copyright laws are ignored. Remixes alone almost never become too popular in the UK unless the proper licensing has been negotiated.
The result in North America is that electronic music fans can process new tracks, remixes, and artists faster, then get sick of the same tracks in a matter of weeks while their UK counterparts, can still enjoy a smaller number of tracks for a longer amount of time.
Of course, this isn't an exact science, and there are exceptions. One example is Deadmau5, but ironically, everyone thinks he's from Europe. Also Dubstep has not followed the same path as house, trance, and electro music in the UK, and has a massive underground scene in the UK, but that's a whole other topic.
When I set out to make this mixtape, I wanted to capture the sounds of what's popular in the UK right now. I tried to stick to as many UK and European artists as I could, but I just couldn't ignore some of the awesome productions coming out of North America right now, so I added in some home grown remixes of European artists, and a few North American productions in an effort to bring together the best of both worlds.
Hope you enjoy it.
Download/Stream Here: http://soundcloud.com/statusdisko/the-london-mixtape
Become a fan here: http://www.facebook.com/statusdisko
[audio:Status Disko – The London Mixtape.mp3]
Tracklist:
Theophilus London – Humdrum Town
Man Like Me – London Town (Foamo Remix)
Justice – Phantom (Stanley's Buildups and Breakdowns Remix)
David Guetta & Afrojack – Toyfriend (Instrumental Version)
Swedish House Mafia – One
Tiesto & Diplo – C'Mon
Blur – Song 2 (Micky Slim's Yea to the Woo Booty Remix)
Boys Noize & Erol Alkan – Lemonade (John Roman Remix)
Mowgli – London to Paris
The Hives – Main Offender (Mustard Pimp Remix)
Groove Armada – Paper Romance (Urchins Remix)
Stromae – Alors on Danse
Two Door Cinema Club – What You Know (LightsoverLA Remix)
Tiesto – Escapse Me feat. C.C. Sheffield (LA Riots Remix)
The XX – Crystalised (Grandtheft Remix)
Kele – Tenderoni (Larry Tee & Beckwith Remix)
Vampire Weekend – Ottoman (Redlight Remix)
Mightyfools – That's the Shit
Laidback Luke – Till Tonight feat. Jonathan Mendelson (MSTRKRFT Remix)
Kid Sister – Right Hand Hi (Kim Fai Remix)
Dan Black – Symphonies feat. Kid Cudi (Gigi Barocco Remix)
Fenech Soler – Lies (WolfChild Remix)
Ellie Goulding – Starry Eyed (Velo's Wild Eyed Edit)