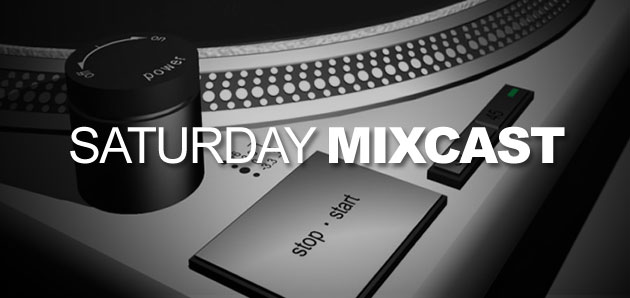 Aryo T has been working steady for a while now on production using Ableton and various hardware interfaces like the microkorg to produce originals and mixes. He was a close runner-up in the Hot Chip DJ Mix Competition, and so we are happy to have him back for the Mixcast this week. He has cooked up for us a serious make-enemies-of-the-neighbours, drive-the-dog-crazy, rage-out-of-control electro house mix, at least in part. The inspiration is no surprise:
Having spent the better part of my teenage years in punk, ska, and hardcore bands in the GTA, I have developed an appreciation for the raw sound and energy that comes with fast and heavy music. My love for electric guitars and amplifiers developed into a thirst for synths and MIDI controllers with the introduction of such electro acts as Justice, MSTRKRFT and Bloody Beetroots, who showed me that the same kind of raw energy and sound that came along with punk rock can be produced in electronic music.
Aryo has actually outdone himself, at least so far as his Hot Chip mix is concerned. There's great range in this mix, and track selection that will please everyone from the ragers, to people who just want to party by the pool. Don't expect to chill and read a book to this one.. you've been warned!
SalaciousSound.com Mixcast by Aryo T
Tracklist:
The Hives – Main Offender (Mustard Pimp Remix)
Duck Sauce – Barbara Streisand (O-God Remix)
Ocelot – Beating Hearts (Louis La Roche Remix)
John Roman – Martyr
Boys Noize – Transmission (Tiga Remix)
Kylesa – Scapegoat (Mustard Pimp Remix)
AutoErotique – Bubonic
Les Petits Pilous – Booty Pills
Julien K – Spiral (Felix Cartal Remix)
Tommie Sunshine – 5AM (A Girl Like You) (Titan Remix) (Laidback Luke Edit)
Felix Da Housecat – Silver Screen Shower Scene (Thin White Duke Mix by Jacques Lu Cont)
O. Children – Ruins (Jokers Of The Scene Remix)
Motor – Kick It (Sick Boy Edit)
Dirty Super Car – Get A Grip (Maximillian Remix)
The Krays – We're Ready When You Are (Clashes Remix)
StereoHeroes – Washout (Mustard Pimp Remix)
Fall Out Boy – I Don't Care (Tommie Sunshine & Mightyfools Remix)
Avicil, Sebastien Drums – My Feelings For You
Two Door Cinema Club – What You Know (LightsoverLA Remix)
Amari – Your Kisses (Blatta & Inesha Remix)
Uffie ft. Pharrell – ADD Suv (Armand Van Helden Remix)
Carte Blanche – Gare Du Nord