This week has been absolutely nuts for high quality DJ mixes.. they are just coming left and right, so I figured I would give you guys a selection of different genres rather than restrict!
House/Progressive/Deep: ImanoS – Decked Out Radio Episode 01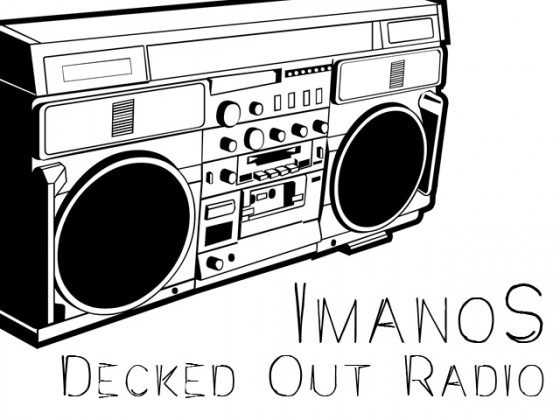 ImanoS is BACK!
Decked Out Radio is the new Radio Show/Podcast hosted by the young Canadian, ImanoS which will air Bi-Weekly on Tuesdays on Beatdreams.com and will be soon available on iTunes!
Decked Out will feature 1 hour of the freshest Big Room House, Progressive and Electro from established artists and up and comers across the World. Smoothly mixed and carefully selected by ImanoS, Decked Out will be a showcase of what's hot for the clubs and shaking the dancefloors.Each show will include a guestmix from another artist & friend of ImanoS'.
Tracklist:
01. Sidney Samson Feat Tara McDonald – Set Me On Fire – Spinnin
02. Benny Benassi Feat. T-Pain – Electroman (John Dahlback Remix) – Ultra
03. Angger Dimas Vs. Tommy Trash – Big Fucking House – Vicious
04. Flo Rida Feat. Akon – Who Dat Girl (Hardwell Remix) – Poe Boy/Atlantic
05. Afrojack Feat. Eva Simons – Take Over Control (Manufactured Superstars & Jeziel Quintela Remix) – Robbins
06. Far East Movement Feat. The Cataracs & Dev – Like A G6 (Adam G Prog Mix) – CDR
07. John Dahlback Feat. Terri B – Flirt (Club Mix) – Subliminal
08. Ely Supastar & Henry L Feat. Dawn Tallman – Money For Love (Chuckie Remix) – Molto
09. Ian Carey Feat. Snoop Dogg & Bobby Anthony – Last Night (Extended Mix) – Spinnin
10. Rihanna – Rude Boy (Gianni Marino Remix) – CDR
11. Goofy – Wazzup Girl – hi-life!
12. Albin Myers Feat. St. James – There 4 You (Don Palm & Johan Wedel Remix) – Pinkstar Disko
13. The Aston Shuffle Feat. Lovers Electric – Start Again (Hook N Sling Remix) – Downright
Mashups: Status Disko – The Pirate Mixtape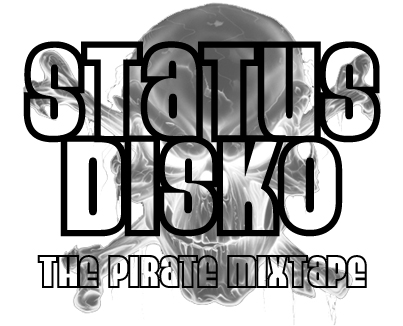 Status Disko began deejaying house and breakbeats at the age of 16 after being heavily influenced by the DJs of the Toronto rave scene in the early 2000s. What began as a teenage hobby grew into a fuelling passion as electronic music became more popular in North America – and as music changed, his style began to evolve with an eye on keeping dance floors packed with crowds who had new and fastidious musical tastes.
The move to the big leagues of London clubs quickly forced him to further evolve his style to keep up with the leading edge of electronic music. These distinct influences have given his high energy blend of electro, house, and hip hop a style unique to both sides of the pond.
With the constant exposure to new sounds from all over the globe, Status Disko aims to bring his individual style to new levels using turtablism and mash up, and creating new sounds with his own productions.
Status Disko on Soundcloud
[audio:Status Disko – The Pirate Mixtape.mp3]
Tracklist:
Status Disko feat. KPaan – The Pirate Mixtape Intro
Ludacris – How Low (DJ Phillistine Shine On Remix)
Tupac vs Kid Cudi feat MGMT & Ratatat – Pursuit of Changes (DOSVEC Mashup Remix) (Status Disko Re-Rub)
The Knocks – Dancing with the DJ (Chiddy Bang Remix) (Status Disko Re-Rub)
N.A.S.A. feat. Kayne West, Santogold & Lykke Li – Gifted (Status Disko Re-Rub)
Kanye West – Testify (Xaphoon Jones Radiohead Remix) (Status Disko Edit)
Daft Punk – Aerodynamic
Clinton Sparks feat. DJ Class & Jermain Dupri – Favorite DJ
Travis Porter feat. Sean Teezy & ALT – Turnt Up
Afrojack & Gregor Salto feat. Jimbolee – I'll Be There
Deadmau5 & Wolfgang Gartner, Ram Jam – Black Betty Has Animal Rights (G.reg Bootleg)
Sebastian Drums & Avicii – My Feelings For You
Mike Posner, Miami Horror – Sometimes Cooler than Me (John Marr Mashup)
Miami Horror – Sometimes (Universe Remix)
Tim Berg – Bromance (Avicii's Arena Mix) (Status Disko Re-Rub)
Jason Derulo – Whatcha Say (Afrojack Remix)
Uffie, Daft Punk, Duck Sauce – Duck Sauce ADD an SUV (Elocnep Mashup)
The Killers – Mr. Brightside (Bass Weazel vs Mikey Hook Remix) (Status Disko Edit)
Frank Sinatra vs Flo Rida feat. David Guetta – Fly me to the Club (Envision Mashup Remix) (Status Disko Edit)
Flo Rida – Club Can't Handle Me
Far East Movement, Wolfgang Gartner – Illmerica is like a G6 (DJ Durf Mashup)
Nirvana – Smells like Teen Spirit (DJ G Ros Cold Remix)
Swedish House Mafia, Twista, Kanye West – The Miamibizia Celebrity (Basic Physics Mashup)
Kesha – Take it Off (DJ Kue Remix)
Katy B feat. Ms Dynamite – Lights On
Nu-Disco: DiscOrni – Burnin' Savannah Minimix for FilterGlove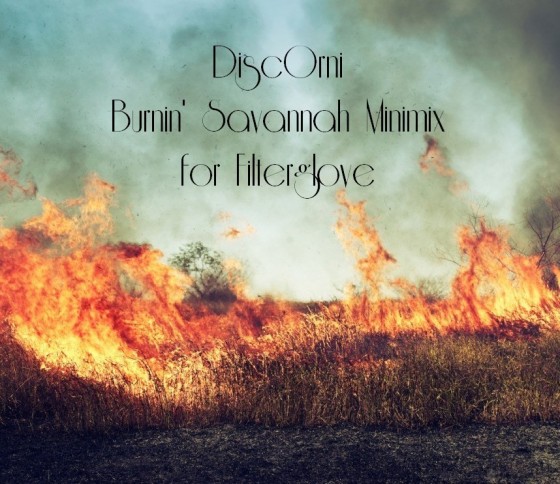 Here is my Mix for the Filterglove's Minimix Battle, PLEASE VOTE AT http://filterglove.net/minimix-battle
[audio:DiscOrni – Burnin Savannah Minimix for Filterglove.mp3]
Tracklist :
1.Mix Chopin – Bliss
2.Louis La Roche – Be Brave
3.Alec Carlsson – Pouple Party
4.Daft Punk – High Life
5.Phonat – Love Hit The Fans (Bestrack Remix)
6.Database – Party People
7.Bit Funk – 9 Iron
8.Moonchild – Navigator
9.Kartell – Get Over You (Quinten 909 Remix)
10.Fake Blood – I Think I Like It
11. Le Knight Club – Soul Bells (GoGoBizkitt! Remix)
12. LBCK – Start
13. Dynasty – I Don't Wanna Be a Freak (GoGoBizkitt! Remix)