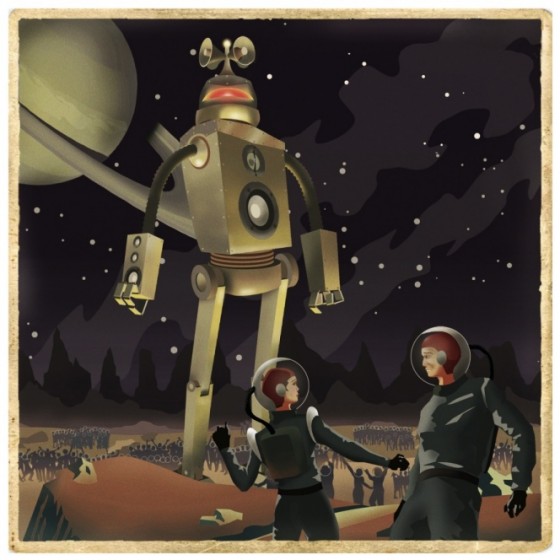 I just came across a site that I imagine we could all get lost on for a while. It does a better job than I could do of explaining what it's about, so I'll just let you folks check it for yourselves!
What do you envision for our future? Specifically, 989 years from now? That's a question we asked our producers with this project, to soundtrack the end of the 30th century. Show us what might be, or what they'd wish for humanity.

To help bring these visions to life we have a small army of illustrators choosing tracks to interpret. They take the music and the idea and work their magic, and whether it's what the musician had originally imagined, or not, the results are fascinating.

So come along with us for the next year as every week we bring you another glimpse into the world of tomorrow (just click on the pics below) and dance like it's 2999!