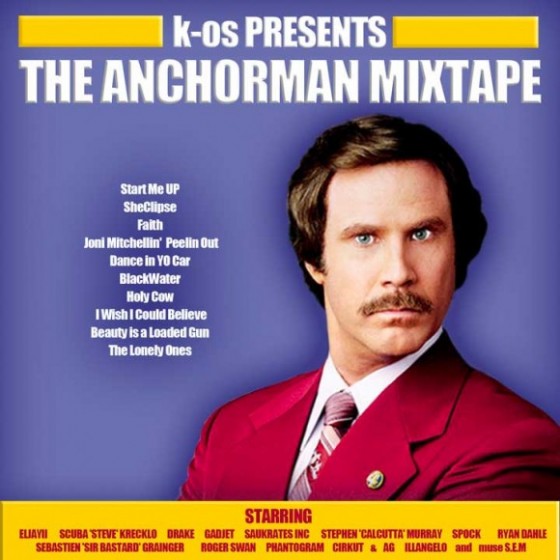 So I'm about halfway through listening to the mixtape myself as I write this, and I might as well say that, since so many people are drawing parallels to Wale's new mixtape released just a few days ago (which we posted here), that I am enjoying this a hell of a lot more than Wale's new mixtape. Just because they have similar covers doesn't mean shit people – dudes focusing on that should rethink whether they really want to write about music.
There's a range of sound on the mixtape, and largely it reminds me of K-Os' live show (at least the most recent of his that I attended). Lots of live instrumentation, good vocals (be it singing or rapping), interesting and clever lyricism, and just generally uptempo ungangster music that isn't afraid to be fun.
Respect to K-Os, and his excellent collaborators on this album.
[audio:K-Os – Faith Feat. Drake.mp3,K-Os – Holy Cow.mp3]
Download the entire mixtape here (right click to download)