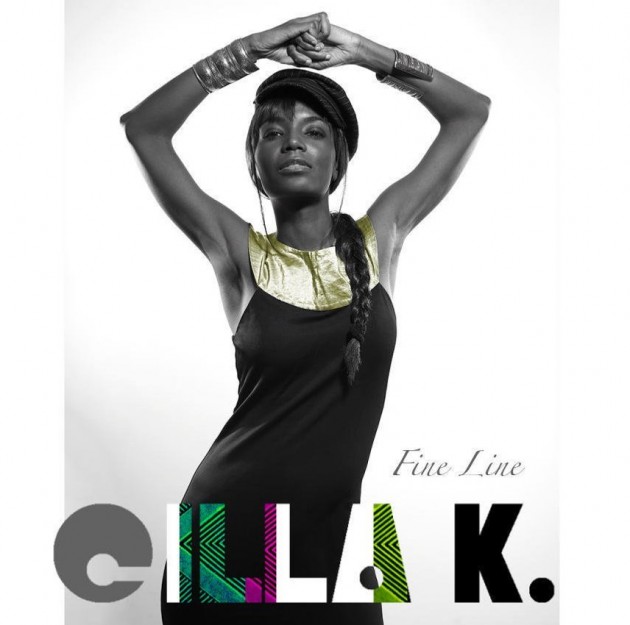 You were born in the West Indies and you're currently based in New York. You've clearly seen some of the world. How did each of these different places influence your sound?
Yes that's true. I'm from the Caribbean, where people are usually from very mixed backgrounds. There's a very special feeling about the West Indies because you can hear sounds from the British, Spanish, Dutch and French islands. So growing up in the French islands I heard very different kinds of sounds. My mother was very fond of Jazz, but I also heard a lot of African artists like Fela Kuti… obviously because of I was on the French part of Guadeloupe I heard plenty of French classics too and I really liked Gainsbourg's creations for example.

I remember being really fascinated by Prince as a child, and being very eclectic, I listened to pretty much everything. Later on I went to Paris where the idea of what I wanted to do, became a little clearer. Coming to New York was a turning point because it is the place where I accomplished the concepts I had created before in Paris.
As well as being the songwriter/vocalist behind Fine Line, you also produced your own beats for the album. What's your process like? Do you start with the vocals and find a beat to match or the other way around?
Actually, I am a beat fanatic! So I always start building my music from a beat. Then I create the instrumental basis of the track, and finally the melody comes to me with lyrics.
But sometimes I dream of a melody at night so I wake up in a hurry and record it ( I always have some kind of recording device when I sleep lol.. it's quite funny to witness this), in that case I create the beat later, according to the rhythmic structure of the melody. I love creating tracks from scratch it is a truly a beautiful process.
Your music is often described as having a jazz/soul influence. Some say this genre has gotten stale in the last twenty years or so, how do you keep your music fresh and modern?
I believe it's all a matter of how you combine styles and sounds together. With the same musical "ingredients" you can create very surprising and different tracks just because of the way you organize or mix them. I'm not afraid to incorporate genres that are not usually played with Jazz and Soul music..because I also follow what is going on on the Indie and Alternative music scene, I'm inspired by lots and lots of artists so I have plenty of styles to choose from.
I like to be daring which could be dangerous sometimes but if you do it in a artistic way it has great chances to be quite interesting or at least intriguing.
You have been collaborating with some big names in the industry, including Junius Bervine and David Patillo, how has that affected you music and your career in general?
It gave me great opportunities but also it inspired me a lot. Just meeting people with such amazing creative minds was an unbelievable experience. It also helped my respect for live music to grow even more. It gave me the strength to be even bolder.
Before you tried your hand in the music industry, you studied history at Sarah Lawrence. Has getting a good education helped you be a better songwriter, or has it only slowed down your career?
Studying at SLC was truly a unique experience. I was an exchange student at the time with a History major so did it help my writing? I'm not sure. Because writing in History and writing in music are totally different things. But it helped me understand different aspects of the American culture which proved to be crucial later on. Because if you don't understand your audience, if you don't put yourself in people's shoes you can't possibly write songs they can relate to.
The lyrics of Fine Line cover a number of themes, but I noticed that you often returned to writing songs about being free from your past and seizing your future. What message do you hope listeners take away from your album?
My message is very simple. We have to let go of our fears. We have to worry about each other and learn from the past but look ahead of us.
We are all closer from one another then we think, we have more similarities than differences, and most importantly the Future is now.
Cilla K on Myspace
[audio:Cilla K – Easy To Love.mp3]