THE COLLAB
Having spent the last year or so working on their own indie-electro-synth productions and having admired each other's work from-a-far, Clancy & Build have come together to produce some perfect 80s inspired synth bombs. The Anglo-Australian collaboration of Clancy & Build has already produced a highly coveted remix for Yeasayer and are currently working on remixes for LexiconDon, Annie & Fear of Tigers, all designed for that perfect summer-sun-synth sound.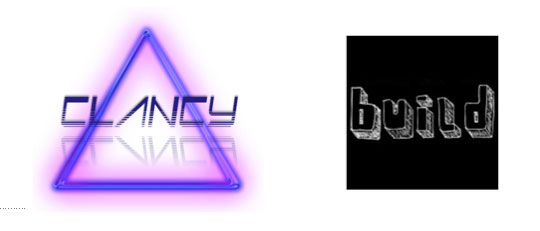 CLANCY
Producer, DJ, musician and promoter, Clancy has been involved in the electronic music scene for most of the noughties. A product of the 90s Madchester indie scene he descended to London in order to further his love of electronic music.
Regularly spinning records at numerous London East End raves and thriving basement parties in Shoreditch and Dalston, Clancy has also been making kids dance at numerous UK festivals including Isle of White Festival, RockNess, Bestival, Land of Kings and Great Escape to name a few.
Having remixed the likes of Annie, Delphic, Yeasayer and Housse De Racket and with musical heroes such as Stuart Price, Lifelike, Alan Braxe and Cut Copy, Clancy has developed a synth laden melody focused style of production which has allowed him to construct a strong fan base of party going music lovers.
BUILD
Coming from the UK and having grown up for the most part in Australia, east London based Build draws on elements from an eclectic '80s upbringing to arrive at his indie-electro-synth sound. Exemplified by his remix of Phoenix's 1901, Build has also remixed singles for artists such as Empire of the Sun and The Teenagers, in addition to his own material.
Clancy on Soundcloud
[audio:Minitel Rose – Wild Birds (Clancy and Build Remix).mp3]