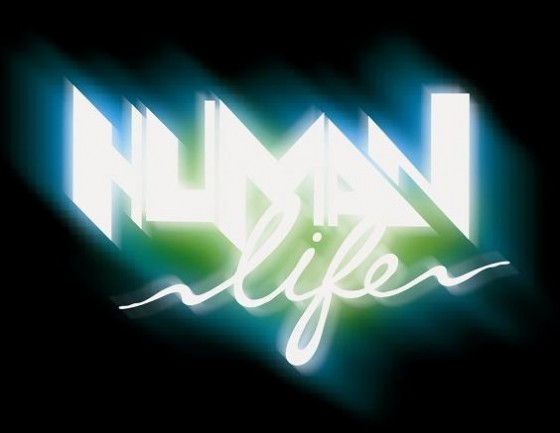 As the lines between underground electronic music and savvy, accessible pop continue to blur, a trio from Southern California arrive to strike while the iron's hot and show the world the slick, engrossing electro pop that they've been honing over the last few years.
Human Life are established house music producers and musicians Joshua Collins, Matt Wasley & Rachael Starr. Citing influences including classic French and Chicago house and pop music as diverse as Genesis, Toto and Depeche Mode along with Prince and the Happy Mondays, theirs is a sound which combines the best of the underground and the overground without awkwardness – and it's one that's already been catching the attention of French legend Alan Braxe (who will soon be putting out an EP with them) and Radio 1's Jaymo, plus highly respected blogs such as Too Many Sebastians and Big Stereo, "I would describe it as French Touch influenced Electro-Pop," says Matt. "Really it's all about combining melodic music with dance-oriented elements."
Human Life's debut single 'In It Together' does this to a tee. It's a modern imagining of Travolta's Saturday Night Fever strut, all sexy nu-disco falsetto and 8-bit blips over a bold beat and bombastic bassline that has already garnered praise from the likes of new club heroes Aeroplane, A-Trak and Grum. In musical mathematics, think Chromeo + Outlander's 'The Vamp' x classic Prince – all that symbol business. Already a massive hit with the blogs, 'In It Together' has received accolades from the likes of New York Post, Fader Magazine, RCRD LBL, NME and The Guardian, as well as recent adds for the video from MTV (alongside La Roux, The Drums, Kele, MGMT) to NME TV to Much Music Canada.
The Human Life live show combines Matt and Rachael's vocals with live synths, bass and guitar, aiming to provide something more than the usual nightclub experience. Their DJ sets show off their range of influences too, from slow disco grooves to aggressive, thumping house music, icy electro and everything in-between – as Matt explains "when we DJ we try to share a little bit of what Los Angeles sounds like to us." Keep watch for a US tour announcement coming soon.