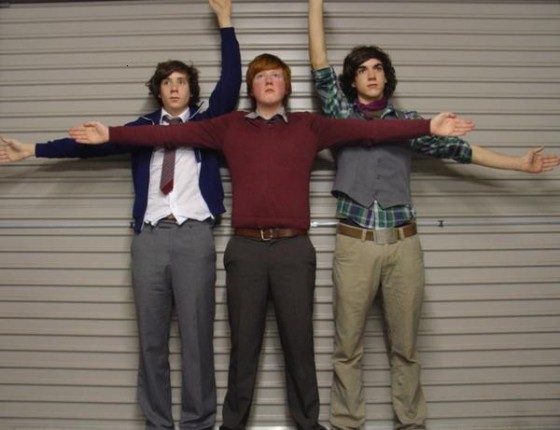 I've held my tongue long enough about UK band 'Two Door Cinema Club,' but I cannot hold it any longer. Many of you have been dying to know what the song is in my Lil'Fel Rocks the World Trailer video.  Voila, that insanely catchy beat that makes you want to go dogsledding in Greenland is TDCC's track What You Know.  Signed to French label Kitsuné, this indie-electro pop band has simply exploded across Europe with the release of their debut album Tourist History on March 1st. Get excited, kids because this cute trio is making their way across the pond for a North American tour, and it gets better! Try to keep it in your pants though because on May 17th they will be rockin' Toronto at Wrongbar. This humble writer will sadly not be there for the Toronto date but will definitely see them in Paris and looks forward to covering the show, and hopefully get an interview for you all!
[audio:Two Door Cinema Club – What You Know.mp3]
What You Know-Two Door Cinema Club.mp3
For more on rockin' out around the world and ballin' Euro things check me out on my blog, Lil'Fel Rocks the World: A Travel Guide for the Hip, Trendy and Poor.