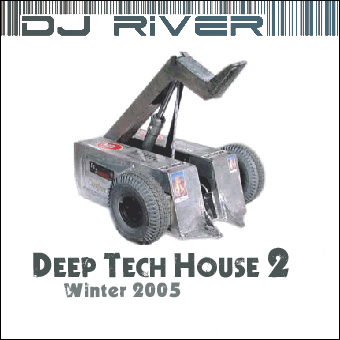 I've noticed a spike in traffic to the site lately of people looking for DJ River stuff. Â He's a dude I followed for quite a while in the early to mid 00s – he put out dozens of mixes, and posted them for free on his website. Â I was pretty struck at the time of the professionalism + track selection + accompanying artwork + freeness + high release frequency of the mixes on his site. Â What struck me most was that he was an early adopter of torrents – his mixes were hosted using bittorrent, as well as on his http server. Â Tres cool.
Not too sure what he's up to now.. the hosting went down for his mixes. Â Guess that's why people have found their way here. Â Glad to be doing more to keep River's mixes alive.
This one is a Deep Tech House mix, as the name suggests. Â 12:33 is pure eargasm, but don't skip forward – it doesn't work if you don't let it build. Â If you're really impatient, skip to 10:00 and go from there. Â Otherwise you're in for a real treat.
[audio:DJ River – Deep Tech House Mix 2 (Winter 2005).mp3]
Tracklisting:
01 Tag feat. Azunx – The Arrahant
02 Probspot – BlueBerry
03 Solid Sessions – Janeiro
04 Mike Hiratzka & Justin Scott – Two Worlds [Descent Mix]
05 Kid Vicious – Contagious
06 North Atlantic – Lights Out [Lemon8 'Lights On' Remix]
07 Miro – The One I Run To
08 Weekend World Presents – The Word
09 Jorge Jaramillo & Sheldon R. – House Music Pneumonia
10 Chab – Tunnelling [DJ River Edit]
11 Lemon8 – Triple Funk