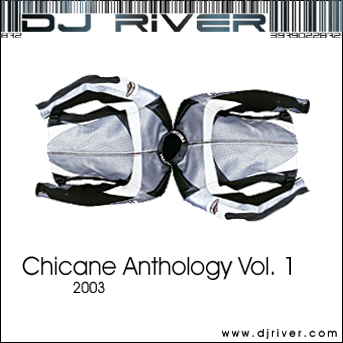 DJ River is perhaps one of the first artists that I came across releasing their remixes and full DJ mixes online. Â At the time bittorrent was pretty new and bandwidth was at a premium, and he chose to embrace the technology. Â I've listened to 27 of DJ River's mixes, and a few of them have been listened to a dozen times or more – generally when I need to focus on a lot of school work I tend to put them on as background music. Â I'm happy to share one today for all of you out there who need a soundtrack for studying.
A little about DJ River.. he's 30, a young age for a successful DJ. Â He lives in Stockholm, and his sound is heavily euro influenced. Â His mixes incorporate a lot of different styles of down-tempo, ambient, and chill-out. Â He has more party mixes, some pre-electro, and some trance stuff circa 2005. Â His focus is on quality of selection, and he strays very far from anything commercial. Â He is definitely worth a deeper look – if people like him and comment, I'll post some more of his stuff again. Â Here's a really cool snippet from his myspace, on his philosophy of mixing:
First of all I choose the tracks very carefully. Â I then ensure the tracks fit together nicely. Â I believe the combination of these two elements is the most important aspect of the mix. When I have made a mix that contains those elements in a asmooth blend, I know I've made a successful mix. I treat the creation of the mixes as a competition with myself. Â It's not always easy and its very time consuming. Despite the challenge, I never quit.
Another thing about my mix creations is that I always try to make them astimeless as possible. Â I don't use commercial music for this reason. Â To be honest, I'm not that keen on commercial music anyway. Â 🙂
"an emotional journey through mind and soul" ..is the feeling I want you to experience with my mixes, and I hope I will create these feelings for you aswell.
[audio:DJ River – Chicane Anthology Vol 1.mp3]
TRACK 01 AUDIOÂ Â 
    PERFORMER "BT feat. Chicane"
    TITLE "Deeper Sunshine"
    INDEX 01 00:00:00
  TRACK 02 AUDIO
    PERFORMER "South Street Player"
    TITLE "Who Keeps Changing Your Mind [DJ River DP Mix 2003]"
    INDEX 01 06:05:60
  TRACK 03 AUDIO
    PERFORMER "Chicane"
    TITLE "The Drive Home [DJ River Edit]"
    INDEX 01 12:42:40
  TRACK 04 AUDIO
    PERFORMER "Chicane"
    TITLE "Offhsore [A Man Called Adam Remix]"
    INDEX 01 18:48:50
  TRACK 05 AUDIO
    PERFORMER "Chicane"
    TITLE "Nagasaki Badger"
    INDEX 01 23:58:49
  TRACK 06 AUDIO
    PERFORMER "Chicane feat. Power Circle"
    TITLE "Offshore '97"
    INDEX 01 34:47:54
  TRACK 07 AUDIO
    PERFORMER "Chicane"
    TITLE "Overlap"
    INDEX 01 43:02:60
  TRACK 08 AUDIO
    PERFORMER "Chicane feat. Mason"
    TITLE "Strong In Love"
    INDEX 01 48:37:36
  TRACK 09 AUDIO
    PERFORMER "Chicane"
    TITLE "Sunstroke [Disco Citizens]"
    INDEX 01 52:28:30
  TRACK 10 AUDIO
    PERFORMER "Chicane"
    TITLE "Autumn Tactics [Chicane's End Of Summer Remix]"
    INDEX 01 55:07:33
  TRACK 11 AUDIO
    PERFORMER "Chicane"
    TITLE "Saltwater [Tomski vs Disco Citizens Remix]"
    INDEX 01 61:10:30
  TRACK 12 AUDIO
    PERFORMER "Chicane"
    TITLE "Love On The Run [Original Mix]"
    INDEX 01 69:19:12