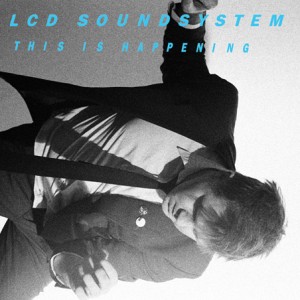 James Murphy's LCD Soundsystem has been in the studio for the last little while, so when he pronounced (via Twitter) the album complete and sent for mastering, the heads sat up in their chairs and waited for it to leak; it doesn't take long these days. Leak it did, at least a week ago today; by Tuesday it was streaming for free on their website (MGMT took this approach last month, too, after Congratulations also leaked well in advance of its release date). In any case, the album is out there, and y'all should take a listen. Now. Stat. Pronto. Yesterday.
For those who fell in love with basically anything about LCD over their first two full-length albums — whether it was the shameless name-dropping-geekery of 'Losing My Edge', the persuasive floor-stomping beats of 'North American Scum', or the getting-a-little-old-but-damned-if-I-care 'All My Friends' — there is a special spot on this album dedicated just to you. LCD's most charming moments have always been their intelligent harnessing of oft-disparate dance/punk/wit elements into a cohesive and immediately accessible whole.
For the 'Losing My Edge' fans: see 'Pow Pow'. If you're more of a radio-ready-singles guy or gal, see 'Drunk Girls' or 'I Can Change'. If you're an 'All My Friends' eunuch or post-op-transexual, see 'All I Want'; rest assured, nobody who liked LCD Soundsystem before this album came out is going to be disappointed in the least. There's plenty of what you love, and there's some things you haven't heard yet: 'You Wanted a Hit', the album's standout track, will blow your hair back / get your rocks off / asplode your head / serve as a substitute for a religious experience, under the right listening conditions. That I can promise.
For those of you who aren't fans of the 7-9 minute track, well, I can guarantee you'll be hearing shorter cuts of these songs in your favorite DJ mixes sometime real soon, if you haven't already. LCD's tracks are distinct, danceable, and clever; you owe it to your crowd to throw a little taste in, somewhere in your next mix; more importantly, you owe it to yourself to listen to this album.
postscript: LCD's touring ensemble sometimes includes Pat Mahoney and Al Doyle, who are also members of Hot Chip; indeed, the two groups definitely have some common musical ground (see opening track 'Dance Yrself Clean', especially once that beat drops in, for an idea of what I'm talking about). Full disclosure: I say this because Hot Chip plays at Kool Haus on Tuesday night and I'm going, but the next bit is the key part:
Hot Chip also plays a Salacious Sound-hosted DJ Set at Wrongbar after their Kool Haus show on Tuesday, and the winner of the Hot Chip DJ Mix Comp is opening for them; come by Wrongbar for a guaranteed great time. Tuesday night. Be there.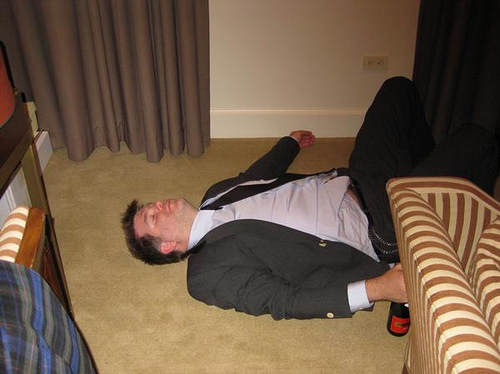 Stream the whole This is Happening album from LCD's website now!