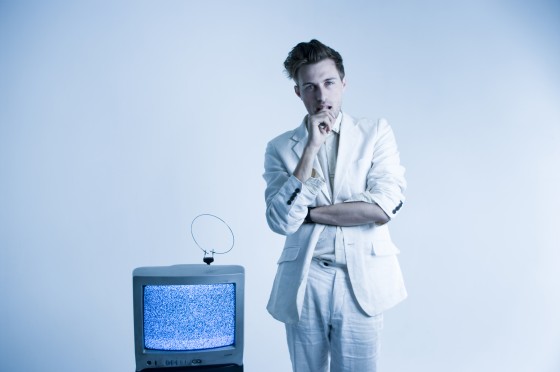 David E. Sugar initially made a name for himself as a pioneer of 'Chip-tune' (think early 90's computer game soundtracks dragged through an iMac) with the help of his Nintendo Game Boy and other toys like ET's favourite the 'Speak & Spell'. And he has toured the World with Calvin Harris, Digitalism, Hadouken and is set to support Deadmau5 at his three sold out dates at Brixton Academy.
Before signing with Sunday Best, David's single 'Oi New York, This Is London' was used to launch Joe Hot Chip's Greco-Roman label and he has also previously released music on that celebrated vanguard of groundbreaking electro, Kitsuné. 'To Yourself' was released as a single and also featured on their Kitsuné Maison 5 compilation while 'Although You May Laugh' featured on Kitsuné Maison 6. The latter also makes an appearance on his forthcoming debut album due this Autumn.
'Party Killer' will be released as a double A side 7″ single backed with non-album track 'Travel Light' while the digital formats will feature remixes by Disco of Doom, Adam Smith, The Phenomenal Hand Clap Band, Renaissance Man and Sunday Best's own re-take.
David E. Sugar on Facebook