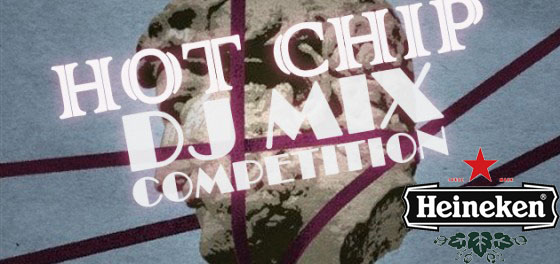 Fancy yourself a DJ? Â Ever dreamed of opening for a HUGE act like Hot Chip at a packed show? Â Well one lucky Heineken Drinker is about to get the chance!
This contest is simple guys!
Make us a 20 minute DJ mix ***note, this requirement has been updated***
Submit it NO LATER THAN Thursday April 15, 2010 @ 11:59pm
Winner is announced Sunday April 18, 2010
Winner plays an opening DJ set for Hot Chip @ Wrongbar in Toronto on April 20th, 2010
Submission requirements:
DJ mix must be received no later than April 15, 11:59pm
DJ mix must be encoded @ 320kbps, sample rate 44.1khz
DJ mix must be no longer than 20 minutes in length
DJ mix must be emailed to hotchipcompetition@salacioussound.com. Â You can attach the file directly to the email, or send us a file link. Â Note: WE HAVE TO BE ABLE TO DOWNLOAD THE MIX.
Send the mix with a link to an online profile of yours to post with the mix (ie facebook, myspace, twitter) – this is your chance to build some fans!!