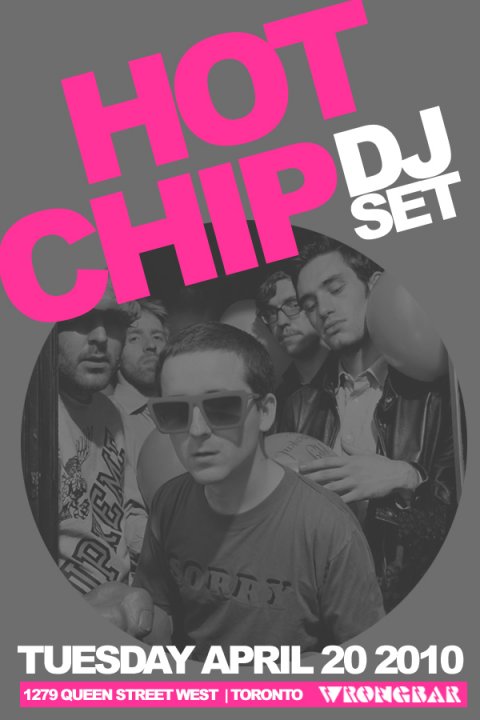 Summer is kicking off quickly. Hot Chip on a Tuesday night and we all know it is going to be packed with a line up around the block. Beat Burrito are the lucky winners of our Heineken x Hot Chip competition. Well, maybe lucky is the wrong word for it. This mix stood a top the pile of submissions. Famous Players' mix was considered to be the runner up by our panel, but its good to see a fresh face get the chance to test out Wrongbar's infamous sound system.
Check out the Beat Burrito mix for now to get excited for the big night tomorrow and we will post a selection of runner ups/interesting submissions shortly.
Cal's note:
Thanks to everyone who submitted a mix. We got dozens of quality submissions, but this one had the combination of flawless mixing, big drops, and interesting tunes that we were looking for. Submissions came in from all over North America, including from Miami, to give an idea of the seriousness of the mixes from the competition. In a future Saturday Mixcast I am going to feature our top three or five, so watch for that! See you at Wrongbar tonight!!
[audio:BeatBurrito – Hot Chip x Heineken Competition Mix.mp3]
Tracklist:
Bright star (sunset mix) – Stimming, Ben Watt & Julia Biel
Once Upon A Time in Naples – Riva Starr
La Mezcla (Kalkbrenner remix) – Michael Cleis
Sweet Devil – Pirupa, Pigi
Zul (Beatburrito edit) – Dario Nunez
Be Loved – Imanos, Fred Lilla
Samba de Janeiro 2010 (Beatburrito edit) – Bellini