"We realised that we have more talent than we have shown in the past, which has come to a head with time and growth. When we created 'My G's' we just wanted to make an anthem for our shows, but realised we were onto something that could potentially be a lot bigger. Staying true to our sound as well as our London roots, we combined our bouncy Trap style with the grittiness of Grime lyricists, and our fans have been loving it at our shows all over the globe for some time now, which has been a pleasant surprise."

– Stööki Sound
Stööki Sound is on the brink of releasing their upcoming EP, and give another small sample of what's to come! The duo's very own Jelacee spits mad fire on the vocals, atop a heavy grime/trap-infused beat – which'll definitely tear down the roof of any building it's unleashed in.
Their new EP, Ösiris, drops on the 28th – pre-order it now, and receive an instant copy of this track, as well as the EP's other single, Endz.
Stööki will also be going on tour to commemorate the EP, starting on the day of its release! See if they'll be making a stop near you.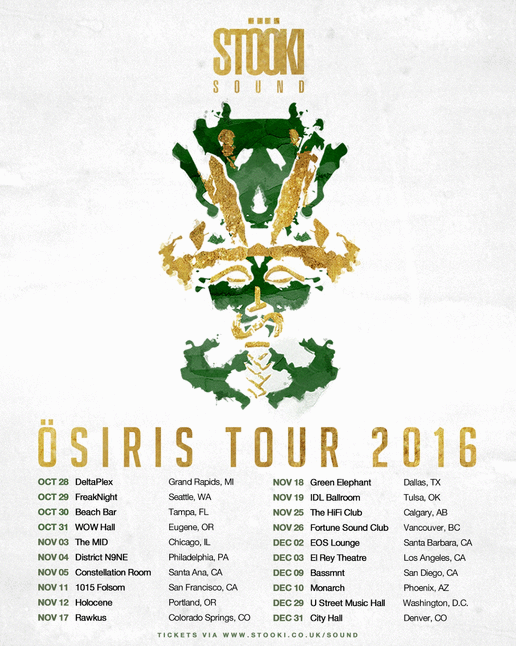 ~Stööki Sound~
Facebook | Twitter | SoundCloud
~Jelacee~
Facebook | Twitter | SoundCloud
.