Foreign Family Collective's Big Wild has seriously been a producer to look out for in 2016. Originally from the Northeast, he's carried his music to the west coast, and has spread his musical seeds while constantly being on the road and playing shows and festivals throughout the US. He's even supported label leads ODESZA on tour. Big Wild's known for his unique, earthy sound that's something refreshing to the electronic music scene. His music is a perfect pair to outdoor experience that will uplift your soul after a single listen. Luckily, in a recent conversation I had with Big Wild, he's tipped us that we can look forward to some new music from him! We also talked a lot about how he came to develop his sound and what his interests are. Check it out below and read about how he's ended up where he is now!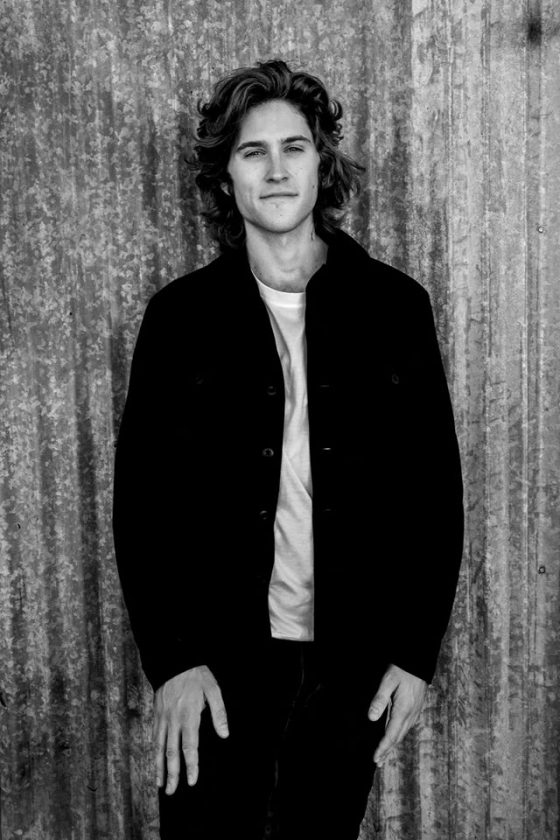 So let's start with the basics and ask you what got you into producing music?
It originally started when I wanted to emulate the hip hop tracks I was hearing. I started to research what people were using to make it. This was maybe like 12 years ago now and I was just in middle school. And I started getting into producing hip-hop beats. From there, I started to get kind of good at it and sell them to people and make a business out of it. Before I got into college, I kind of wanted to make music that could stand on its own and didn't necessarily need a rapper over it. And I saw a lot of people doing that in electronic music, and I switched from making hip-hop track to making electronic music with hip-hop influence in it. And that's when I started doing Big Wild and things are going in the direction they are now. That's kind of how I started. Just wanted to emulate a lot of rap instrumentals because that's what I was into in middle and all throughout high school.
You have a very earthy, atmospheric sound, which goes well with an alias like Big Wild. I'm wondering who or even what some of your musical influences are and how you came to develop your musical style?
So I originally came up with the name "Big Wild" when I went on my first trip to California, and I was really inspired by the landscape. That was about 3-4 years ago now. I wanted the name to reflect being adventurous and exploring new things with my music. Also, I really wanted my music to be really immersive too, and take people somewhere else. It was originally inspired by just travelling to new places and experiencing new things and meeting new people. That's kind of been a trademark for this project. What has really inspired me to make new things. I've really been influenced by a lot of hip-hop producers like Dr. Dre, Neptune, and Timbaland. When I first started, I was really into them and looked up to them for inspiration. That's kind of where I built my foundation. Since then, I've been influence by a lot of music on SoundCloud and a lot of artists and producers outside of SoundCloud who are bigger like Tame Impala, ODESZA, and Flume. But I also find myself influenced by experiences outside of music, like meeting new people and seeing new landscapes. Now that I tour a lot more, I have the ability to get a lot of new experiences which helps inspire me a lot. And also, I go to a lot of shows, so seeing acts live inspires me a lot too.
Now that you're a pretty established musician, do you ever attend concerts or festivals just for fun and being part of the audience?
At this point, I pretty much only check out the festivals and concerts I'm playing at. The reason for that being (1) I play a lot so I have a lot of opportunities to see the acts I want to see and (2) when I'm off, I'm really trying to take advantage of the time I have to produce something new or work on my own show. But thankfully, I'm playing a lot of festivals, so I have a lot of opportunities to explore and see what others are making. I get inspired that way too.
I noticed that you've moved from the Northeast to the West, and now from Venice to Santa Cruz – what sparked all the moves?
Well, when I originally moved to California, I actually lived in San Francisco for 5 months. There were a couple reasons behind it. I always wanted to live in California, and my girlfriend was living there, and is still living out here. I was at home after college and was just working on music and trying to find my sound. And I saved up money. When I got to a point I was ready to move on, I went out to California and lived in San Francisco. Then, I moved to LA for a year and half. And that was also cool because LA is such a music hub. There are so many producers, which is super cool, you can link up that way. And my girlfriend also started going to UCLA, she's graduating now. We moved to Santa Cruz. It's a beautiful place. I feel like I'll be definitely making a lot of trips to LA to work with people, but I really like being in a really quiet and pretty place to work on music. I find it really helpful and inspirational for me. It's not for everyone, that's for sure, but for me, I come to realize that definitely helps me focus too.
I know "Aftergold" has been out for over a year. How and when did you decide you wanted to produce a vocal version if it? Or did you always have in mind that you'd create  a vocal track out of it?
I've always wanted to do a vocal version, and then when we got linked up with the label Ministry of Sound, and they were interested in doing a re-release with vocals, we were yeah, like let's do this. So it's something I had in the back of my mind for a while and it was nice to finally get it out there.
You recently released the music video for "Aftergold". Is the music video basically what you envisioned or what you envisioned the story behind the song to be ?
Well, definitely behind the vocal version. I think it ties in well with the lyrics. And the comparison between like the rich, wealthy Vegas scene versus the more natural open landscape outside of the city that's really pretty. That is kinda like the juxtaposition she brings up in the lyrics. In terms of the lyrical version of it, it totally does.
When I made the original track, I had something much different in mind. It was pretty much very natural, triumphant and nature thing. But she added, I think it was a little more vague for me, but she honed in on a more focused idea.
Your music so far has been on the instrumental side. Do you see yourself producing more vocal tracks in the future?
Yeah, I'm actually working on…Well, I pretty much have 2 tracks finished right now that are both have vocals. I really like working with vocalists. I think vocals kind of makes the track a lot of the time, they make them a little more full. I think it's hard to replace the voice with instruments. There's a power behind it that everyone's naturally tuned to. That's why I really like working vocalists. The vocalists I've worked with, I was really involved with working with their melodies, and even with the lyrics on some of the tracks. It's giving me another way to express myself outside of just producing behind the computer which I really like. So definitely more tracks in the future.
You've been on the road for a while, but can we look forward to some singles or even an album soon?
Definitely a project I'm working on. I'm going to be working on over the summer. I also have several releases, including remixes I've already finished. We're just kind of waiting to get everything lined up right and release them throughout the summer. I'm working on a lot of new music now. At the same time, I already have a lot of stuff that I'll be releasing soon. So I'm really excited about that.
How do you differentiate yourself from all other electronic music that exists nowadays?
I keep Big Wild a unique project. I've always liked being kind of adventurous, trying new things, and being unique. I wanted the main ideal of the whole project. I'm always challenging myself to do something different. When I produce music, I never try to make the same thing twice. I never want to make music feel formulaic or just going through the motions. I want to make it feel like I'm making something special every time. And that's really hard to do, but it's a challenge that keeps me inspired and keeps me motivated to keep putting out new music. For the live show, I really like adding the live elements of drums and keyboards. And I'm always looking for new ways to mix my own tracks together and play out different parts or introduce new instruments and sounds for playing. So it's basically just always pushing myself to try new things and give people something they've never experienced before.
Do you prefer playing smaller concerts or playing at the bigger music festivals?
That's a tough one. It goes both ways. They both good and bad in certain ways. I feel like a lot of the details behind what I play translate better when I'm in a small venue and people appreciate that more, and my live playing. It's cool to be so close to the crowd. You can feel their energy better than when you're on a big stage and there's a big gap between you and the crowd and there's that separation there. That being said, it's also awesome playing at a festival and Euphoria was definitely one of these festivals where there's a ton of people vibing your music and it's such a good feeling and I really did feel that at Euphoria. It was one of my favorite festivals. Also Red Rocks, playing there and seeing the crowd and seeing all the people vibing my music. It's such a good feeling. I wouldn't say I like one over the other. I definitely like them for different reasons though. Performing in general is awesome and is such a blessing.
When you're not making music or touring, what do you like to do or what are some hobbies?
It's funny when people ask me this question, it's always hard for me to answer because almost everything I do is based around music. I really like to be out in nature when I'm not doing anything. Whether it's going to the beach, going on a hike or a run. Something, get some fresh air and clear my head. I definitely do that. I really enjoy meeting up with my friends. I got several friends in San Francisco and LA. And now that I'm on tour, it's cool I have a good network of people to hang out with wherever I am. You know, I live a pretty minimal life outside of music it's mostly just stuff to help me unwind and relax. Just kind of like forget about music for a little while.
Do you have a favorite place you like to go to?
Now that I live in Santa Cruz, I live about a mile away from the beach, so I kind of go there and just hang out when the sun is setting. I really want to go back to Big Sur. I love that place. It was the first place I visited when I came to California, so I would love to come back.
——-
UPCOMING BIG WILD TOUR DATES:
Fri. July 1 – Sun. July 3 – Edgewood, BC @ Kamp Festival
Thu. July 14 – Sat. July 16 – Scranton, PA @ Camp Bisco
Fri. July 22 – Sun. July 24 – Seattle, WA @ Capitol Hill Block Party
Sat. July 30 – Fort Lauderdale, FL @ Mad Decent Block Party at Revolution Live
Fri. Aug. 5 – Sat. Aug. 6 – Gilford, NH @ Bank of New Hampshire Pavilion w/ Pretty Lights
Fri. Aug. 5 – Sun. Aug. 7 – Buena Vista, CA @ Vertex Festival
Sun. Aug. 7 – Brooklyn, NY @ Mad Decent Block Party Brooklyn at MCU Park
Fri. Sept. 2 – Sun. Sept. 4 – Chicago, IL @ North Coast Music Festival
Fri. Sept. 9 – Sat. Sept. 10 – Atlanta, GA @ Venue TBD w/ Bassnectar
Fri. Oct. 7 – Sat. Oct. 8 – Nashville, TN @ Nashville Municipal Auditorium w/ Pretty Lights
——-
Big Wild