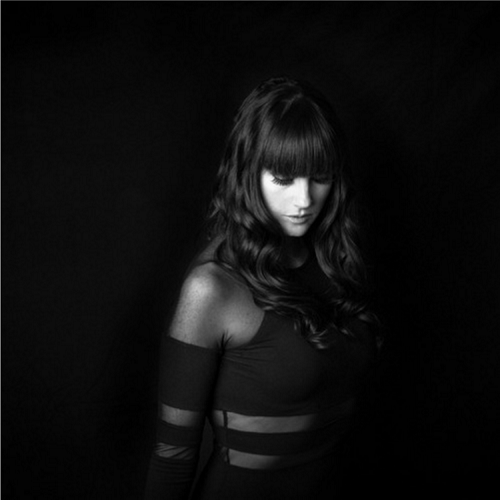 2015 is nearly at an end, and Toronto's own Joanne Hill, a.k.a. Sydney Blu marks the year with a massive milestone! Blu Radio's latest episode features a very special guest – the one and only Mark Knight, playing an hour-long mix recorded live in Prague. The mix features some of the best Deep/Tech house in the underground scene – check it out below!
I also had the pleasure of chatting with Joanne over the phone recently, and she gave me some insight on Blu Radio, as well as her overall DJing career.
What's the journey for episodes 1-99 been like for you?
It's been really interesting because we've really developed our sound, with every artist that's appeared. If you were a follower from the beginning, you probably started to realize the type of music that we were following and loving. It's been a range of Deep House to Techno, but I feel like (there's) a refined sound and it's definitely some of the top music of the underground. It also reflects me, and my favourite music. Ultimately, I asked people (whose) music I loved at that time – I'm either a huge fan of their production, or I'm a huge fan of them as a DJ. It reflects what I'm playing, so it's been pretty cool.
What's been one of your most memorable moments on Blu Radio to date?
A couple of the shows have gotten insane plays. And I think every once in a while, a random blog will feature the show. One of our episodes from 2 years ago got 21,000 plays on SoundCloud, randomly! That was probably the moment where I realized that the show was picking up a lot of traction, and I was starting to get followers from all over the world.
Another memorable moment was when we signed with Syndicast. They're the syndication for our set – (they) broadcast our show in 40 countries around the world, and that happened a couple years into the show.
Who would you like to see on a future episode?
Oh, there's many people I'd want to see on a future episode! (laughs) There's some artists – I usually have the artists that play the parties (The BLU Party) as guests on the show. And there's a couple of artists that I've still been unable to get. Even though they've played at my Party, I still haven't been able to get mixes from them – Some people are just picky of how many mixes they do a year, or they don't do a lot of mixes in general, or they're just really busy. Pleasurekraft is one, Stacey Pullen is another… and then there's artists that I'm not working with that I would absolutely love to get on the show in general. Green Velvet would DEFINITELY be at the top of that list!
In your 99th episode, you chose Hot Since 82's Veins as your 'Blu Pick of the Year' – What was it about that song that made you choose it?
It's my favourite song of the year – that's basically what it is. […] It shows every side of music that I like. Personally, I'm a huge fan of Hot Since 82 – it's very aligned with what I play. I feel like because it shows a little bit of Techno, a little bit of House, a little bit of Tech house and even a little bit of Progressive, I feel like that's probably why I like it, and it's just well-produced. So, definitely my favourite song of the year.
In regards to your extensive touring schedule, are there any particular cities/venues you love returning to while on tour?
For sure! I love Los Angeles, because I used to live there. We built the Blu party up there pretty big, so we're going back in January and having another Blu party with Gene Farris, who has recently been signed onto my label – and he's been on Blu Radio as well, so that'll be really exciting. It's the first time he's playing at one of my Blu Parties. Other cities that I like to play… I've always loved Miami as well. I looove playing in New York City! I love playing in El Paso – that's another city that you would not expect to be of a great scene, but it's an incredible city to play.
Congrats to Sydney Blu on such a milestone, and may there be many future episodes to come! In the meantime, she will be kicking off 2016 by headlining REBOOT NYE, which will take place at a top-secret venue in downtown Toronto – the venue will be announced on Thursday.
~Sydney Blu~
Facebook | Twitter | SoundCloud
~Mark Knight~
Facebook | Twitter | SoundCloud
.